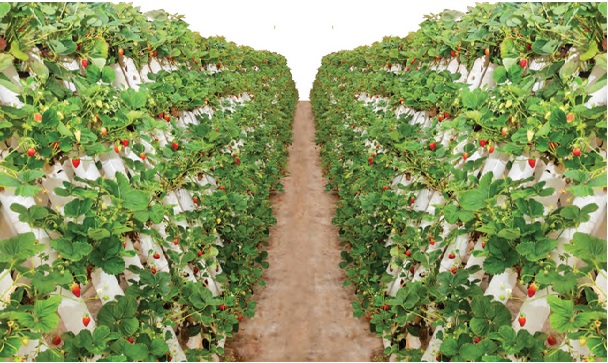 By Oregon Family Farm Association,
With a degree in engineering and a farm background, the idea of starting a vertical farm had a strong appeal for Daniel Christensen. Making money on the concept, however, proved difficult. And, by the start of 2017, after a nearly two-year run, Christensen had shuttered Portland-based Strata Farms and focused on operating his family farm in Central Washington.
Christensen, it turns out, isn't the only entrepreneur finding it difficult to carve a living out of vertical farming. Several vertical farms have closed over the past few years, including ones in Atlanta, Chicago, and Vancouver.
The concept is flourishing, however, in the San Francisco Bay Area at Plenty, Inc. By utilizing investor funds, including backing from Jeff Bezos of Amazon, Plenty Inc. produces some 2 million pounds of lettuce a year in a 50,000 square-foot building with 20-foot-tall towers. In addition, again with backing from Bezos, Plenty is looking to expand into Seattle by the middle of this year.
Christensen, who refitted his garage into a vertical farm by utilizing pallet racks, irrigation pipes and grow lights, said he found several aspects of vertical farming intriguing, including that it takes one-tenth the acreage for a vertical farm to produce the same amount of produce as a conventional farm. The opportunity to deliver fresh produce to local outlets on a year round basis also had its appeal.
Getting the produce to chefs and local grocers at a competitive price, however, proved difficult.
"What I learned was we are so efficient at producing food it is hard to compete, and I think a lot of vertical farms are seeing that," he said. "Not that there isn't a place for it, but you have to scale it and be really efficient and have a really good product in order to survive. And you have other challenges, like transportation and getting your product to chefs and local grocers who want it."