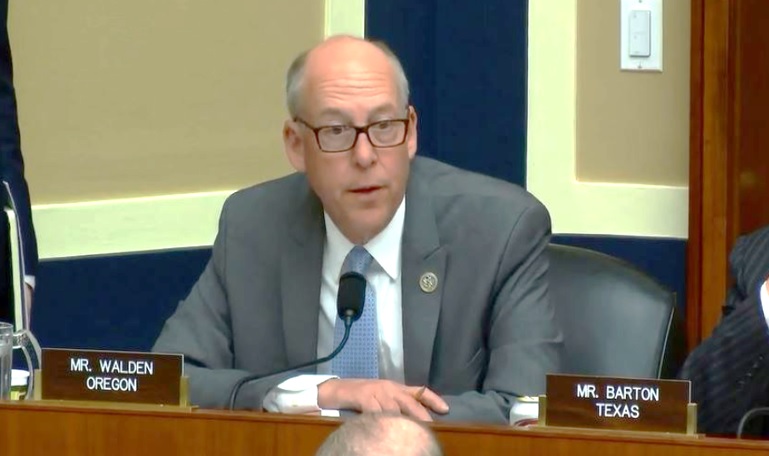 Congressman Greg Walden
Press Release
"After one of the most deadly fire seasons in American history, Democrats in the U.S. House cut funding for hazardous fuels reduction efforts and then blocked a plan by Republicans to restore it to previously agreed upon levels," said Representative Greg Walden (R-Hood River). "What were they thinking? The $21 million cut means less thinning and fuel removal and more fires and smoke," said Oregon's 2nd District Representative.
Walden was the only member of the Oregon delegation to support restoring the funds.
In the end, Walden voted for the funding package in order to reopen BLM, Forest Service and Park Service operations. But he said this was a "missed opportunity to improve the health of Oregon's forests and protect our communities from wildfire."
"After Oregonians suffered through yet another summer of choking on smoke, Congress should do everything in our power to improve forest management to reduce the risk of catastrophic wildfires. It's the wrong time to reject adequate resources for forest restoration, hazardous fuels reduction, and wildfire planning. While I am disappointed by the cuts, I will continue my efforts to implement proven fire prevention techniques to protect our communities, our forests, and our environment. With another wildfire season on the horizon, Congress must make forest management a priority to reduce the risk of wildfire in Oregon and across the West."