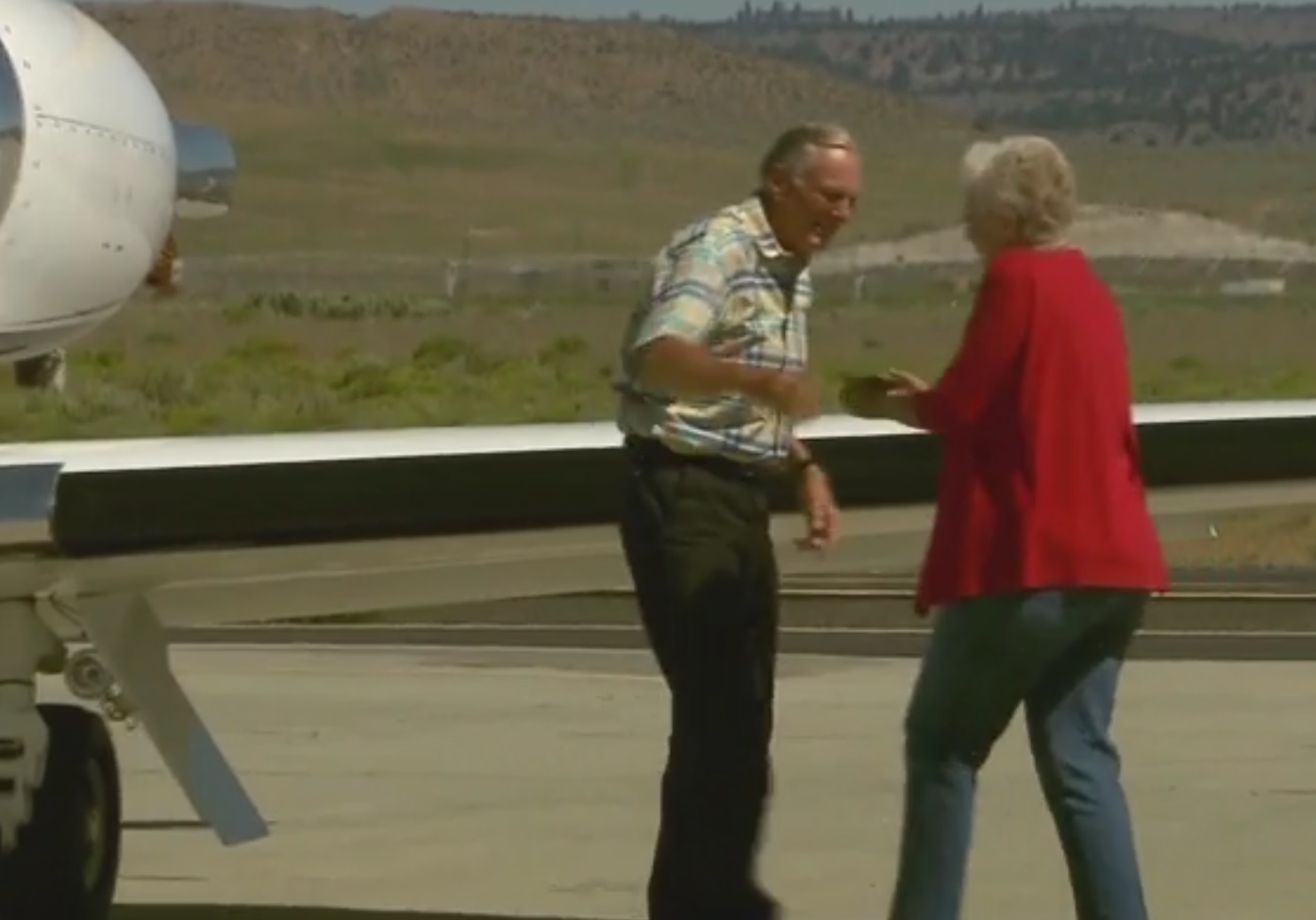 Photo: Dwight Hammond after his Presidential pardon.
By Oregon Family Farm Association,
A Burns, Ore., rancher convicted of unlawful field-burning that burned federal land was pardoned by President Trump in July and now has received a 10-year renewal of their grazing permit.
In one of his last moves before stepping down from office, former Interior Secretary Ryan K. Zinke ordered renewal of the grazing permit for Hammond Ranches Inc. through 2024. That's a decade after the federal Bureau of Land Management refused to renew the permit because of their past criminal convictions.

Dwight Hammond Jr. and his son, Steven, were convicted of arson in 2012, after igniting a fire on grazing land in Harney County, and ordered to prison in early 2016 to serve five-year sentences, according to The Oregonian. That ruling sparked an armed occupation of the nearby Malheur National Wildlife Refuge by right-wing militias.
Dwight Hammond Jr. set about 300 acres of his property on fire to curtail an invasive species, but the blaze spread and burned 139 acres of Bureau of Land Management land. Prosecutors contended the fire was set to obscure evidence of illegal deer poaching and endangered the lives of firefighters. In a civil settlement, the Hammonds paid the federal government $400,000 damages.
In 2001, both Dwight and Steven Hammond were convicted of setting a fire, and Steven was convicted of setting another blaze in 2006. The pair challenged the constitutionality of their original minimum five-year sentences so a federal judge cut the penalties to three months for the father and a year for the son. After they had served their time, prosecutors successfully challenged the reduced sentences before the 9th U.S. Circuit Court of Appeals.
Both Hammond men were pardoned July 10 by the Trump administration and freed from prison. Now they can return to work Hammond Ranches Inc., which Dwight Hammond and his wife, Susie, have owned since 1964, and they can graze their cattle on thousands of acres of federal land under the grazing permit.