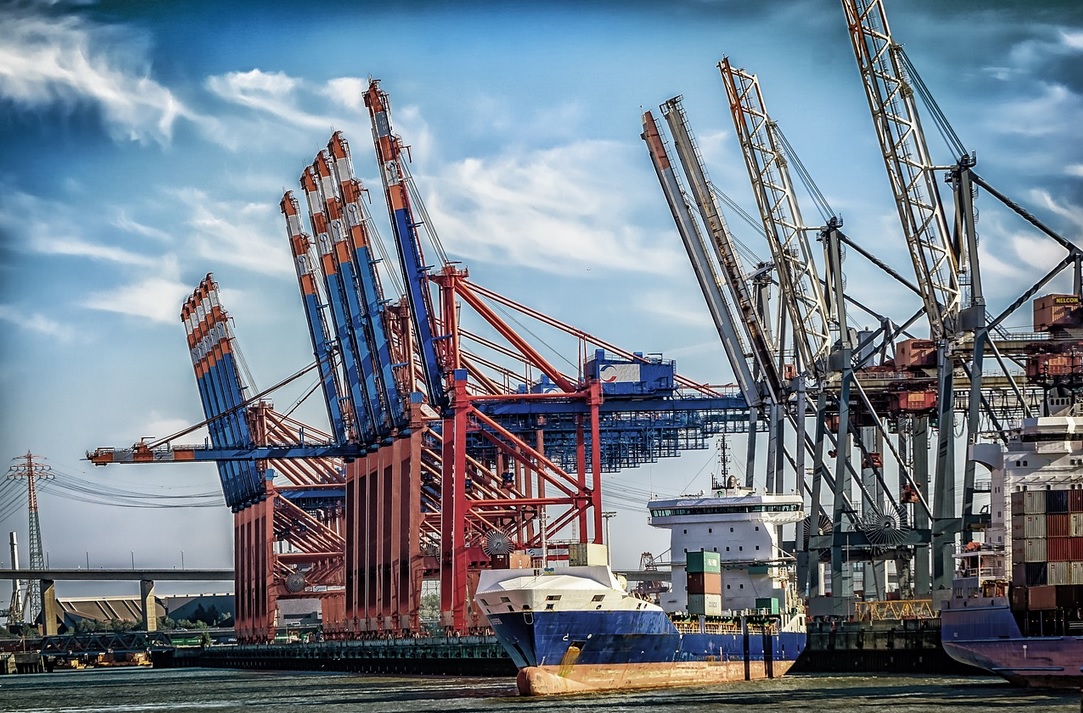 By Taxpayer Association of Oregon Foundation
An escalating trade war between the United States and China, along with tit-for-tat tariffs on imported goods, may curtail business in West Coast ports, reducing labor hours and creating a ripple effect throughout the Pacific Northwest economy.
The latest volley in the trade war brings the battle to the Pacific Northwest home front, especially its ports.
Astoria Forest Products loaded a bulk carrier with 5.5 million board feet of timber headed for China, but The Daily Astorian reported that it may be the last such ship leaving the Port of Astoria after China imposed a 10 percent tariff on log imports. Uncertainty over increasing tariffs has put log ship contracts for next year on hold, according to Chad Niedermeyer, yard manager for Astoria Forest Products. China imposes 5 percent tariffs on Douglas fir and hemlock and 10 percent on spruce and grand fir, but those numbers are likely to increase to 25 percent as the trade war escalates.
On the positive side, if costs for shipping logs overseas increases, timber growers may harvest and mill the wood in the United States, leading to more work for local lumber mills, according to Forest2Market, an industry data provider.
Washington Rep. Dave Reichert contended the Trump administration's tariffs on China will backfire, instead placing a burden American families, farmers, and manufacturers.
Oregon's economy relies heavily on exports and ships 80 percent of its agricultural products out of state and 40 percent out of the country, according to Alexis Taylor, Oregon Department of Agriculture director.  She told the Portland Business Tribune that a healthy agricultural economy accounts for 13 percent of the state's gross domestic product and the sector employs 326,000 workers, both full and part time. China is one of Oregon's top food export markets.
The semiconductor manufacturing industry also anticipates a slowdown in what was a rebounding sector because of the trade wars and tariff impositions, especially if the trade tensions escalate.
A Brookings Institute report cited by the Business Tribune indicated that trade wars could more deeply affect port-focused metro areas such as Portland. Most of the products affected by the increased tariffs—94 percent—are moved through only 20 of the country's 179 seaports, according to the report, including those such as Portland's with container cranes and grain elevators.
"The urgency is only increasing as China formalizes a third round of tariffs and the Trump administration threatens further retaliatory action," the report states.