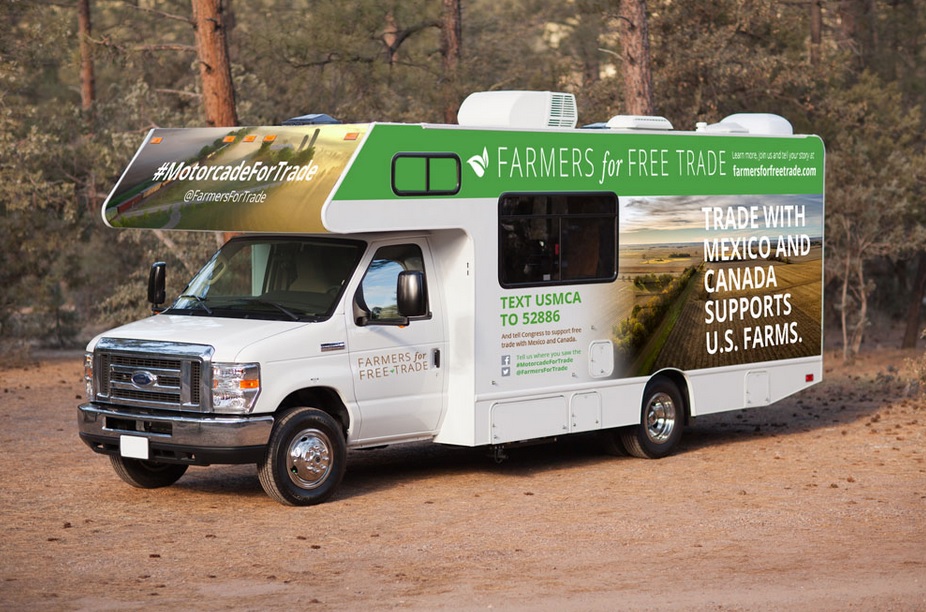 National Association of Wheat Growers,
Farmers for Free Trade Launches 11 State, 3,500 Mile RV Tour Across the Midwest in Support of USMCA
On April 3, 2019, Farmers for Free Trade announced that it will be executing a Motorcade for Trade tour. This tour is an 11 state, 3,500 mile RV tour across the country in support of the US-Mexico-Canada Agreement. The tour will begin at Kreider Farms in Harrisburg, Pennsylvania on Friday, April 12 and end in Billings, MT on Friday, April 26th. NAWG Vice President Dave Milligan's farm will be a location on the tour and former Board of Director Michelle Erickson-Jones' farm will conclude the tour. Additionally, a grower of Minnesota Wheat is also being consider to host a farm event during the tour, and a farmer from Ohio Corn and Wheat will be hosting an event.