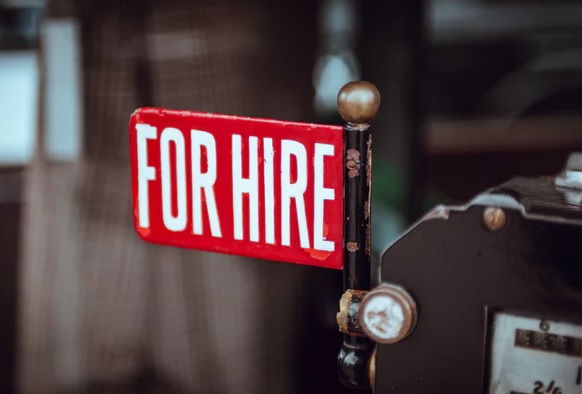 By Jamie Johansson  president
California Farm Bureau,
"Still Searching for Solutions": That's the title we used when we issued results of the latest California Farm Bureau Federation survey to document employee shortages on our state's farms and ranches.
The title refers to a similar survey we conducted in 2017, which we called "Searching for Solutions." In each voluntary survey, more than half of the participating California farmers and ranchers said they couldn't hire enough people to fill their on-farm jobs.
The topline results from the surveys were remarkably similar. In 2019, 56% of the farmers and ranchers said they'd been unable to hire enough people. In 2017, the figure was 55%. But if you dig deeper into the numbers, you'll see a pattern emerge: Farmers are increasingly trying a variety of options to cope with the ongoing employee shortages, but haven't been able to overcome the problem.
In response to stories about farm employee shortages, you've no doubt heard some pundit say, "If farmers just paid more, they'd have all the people they need." Well, farmers are paying more, and the CFBF surveys show that has become by far the most common response to the shortages.
In our 2017 survey, 49% of the farmers said they had increased wages to attract more employees. By 2019, that proportion had swollen to 86%. The new survey, which we conducted in collaboration with the University of California, Davis, also asked farmers who had raised wages when they did so.
During the past five years, the survey shows, more farmers have raised wages as shortages have continued. Of the farmers who told us they had increased pay for their employees, 32% said they did so in 2014; 45% did so in 2015; 65% raised wages in 2016; 79% did so in 2017; and 85% in 2018.
That's a clear pattern and, because farmers could indicate they'd given raises in more than one year, it shows that many of the responding farmers raised wages multiple times during that five-year period.
According to our survey, more farmers have also tried to make up for the shortage of people by mechanizing operations where appropriate. In the 2017 survey, one-third of participating farmers said they had used mechanization if available. By 2019, that proportion had risen to 56%.
Mechanization offers answers in some situations but, for the foreseeable future, many crops will continue to depend on trained, talented humans. And, of course, the machines that are available now and that become available in the future will themselves depend on skilled people to operate and maintain them.
The survey also shows farmers making changes to their crop mix and their farming practices.
In the new survey, 31% of the responding farmers said they had changed acreage of their main crop, with about half of those farmers saying they had reduced acreage. About half of farmers who reduced acreage switched into another crop. When we asked farmers who had switched what crops they chose, the most-common response was tree nuts (39%)—a crop that requires fewer people.
While trying to operate their farms amid employee shortages, 37% of farmers in the survey said they had adjusted their cultivation practices—mainly by reductions or delays in pruning or weeding. But some have also delayed or reduced harvests.
Of the options available to California farmers, use of the H-2A agricultural visa program remains strictly a last resort. Yes, the proportion of farmers in the survey who use H-2A did double—from 3% in 2017 to 6% in 2019.
As the surveys show, the H-2A program just doesn't work well for California farms and ranches, and it appears to work well in only limited circumstances in other parts of the country.
We've said it many times before and we'll continue to say it: Both farmers and farm employees need a secure, flexible, market-based immigration program that works better for everyone involved.
What would that be?
Well, key elements would include streamlining the H-2A program and modifying it so employees who hold visas can move at will among registered employers. Immigration reform must also provide earned legal status for current California agricultural employees.
There has been some movement this year on the second part of that equation, with introduction of legislation by Rep. Zoe Lofgren of San Jose and Sen. Dianne Feinstein of California to grant legal "blue card" status to immigrants who have worked in agriculture for a specified length of time.
We're encouraged by the bill's introduction. It's an important first step.
But as our surveys show, California farmers, ranchers and their employees need comprehensive immigration reform that would allow future employees to migrate more easily to and from their home country, as well as to move from farm to farm for employment.
You can be sure Farm Bureau will continue to work with Congress on that.
Thank you to the nearly 1,100 California farmers and ranchers who responded to this year's survey. Your voices have helped policymakers understand what's happening on California farms and ranches, and why we're still searching for solutions to chronic employee shortages.
Permission for use is granted, however, credit must be made to the California Farm Bureau Federation when reprinting this item.