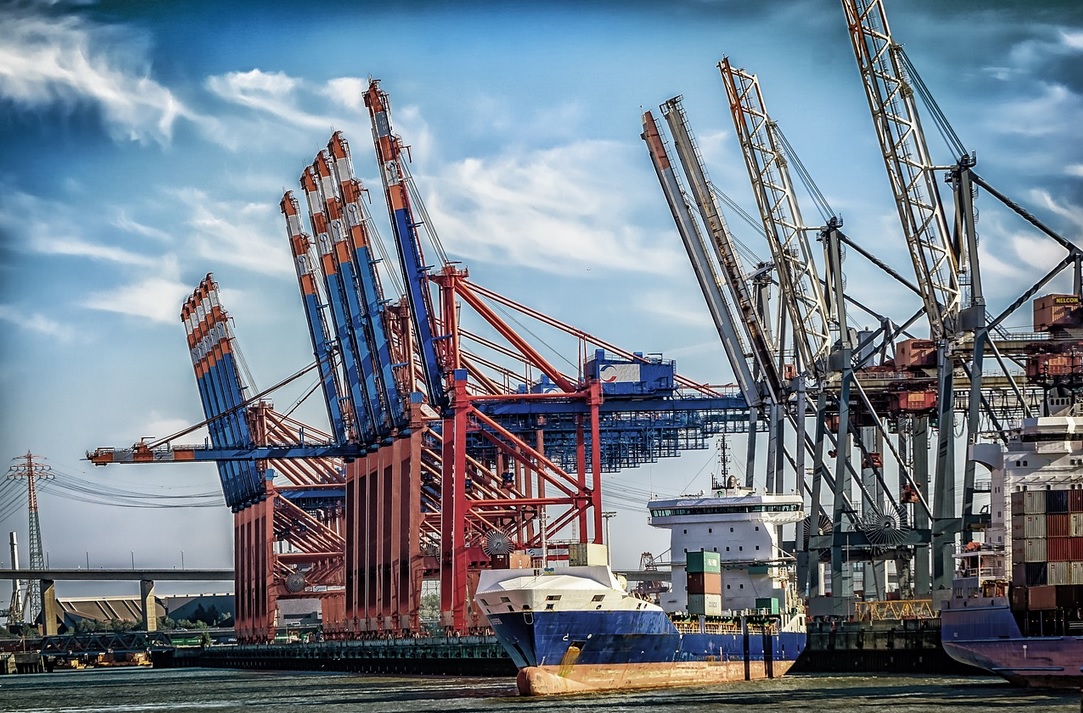 By Ching Lee
California Farm Bureau,
Caught in an intensifying U.S.-China trade conflict that has lasted more than a year, some California agricultural products will face additional retaliatory tariffs in one of the state's key foreign markets. At the same time, farm groups expressed encouragement after the U.S., Canada and Mexico reached an agreement to end U.S.-imposed tariffs on steel and aluminum imports.
Canada and Mexico announced last week that upon removal of those tariffs, they would lift their retaliatory tariffs, which were imposed last year on a variety of U.S. goods, including agricultural products such as cheese, apples, yogurt and tomato sauce. Elimination of the tariffs could help clear the way for approval of the U.S.-Mexico-Canada Agreement, which updates the trade pact formerly known as the North American Free Trade Agreement.
California Farm Bureau Federation President Jamie Johansson said with Canada and Mexico agreeing to drop their tariffs, "it could provide a boost in exports for the Golden State and have a ripple effect throughout the farm and rural economy."
He urged Congress "to work together for quick passage of USMCA," which he said could result in a "big victory for the family farm."
In the meantime, China will raise tariffs, starting June 1, on $60 billion of U.S. exports, including agricultural products, some of which were already subject to earlier retaliatory tariffs. The move came in reaction to the Trump administration increasing tariffs earlier this month from 10% to 25% on $200 billion of Chinese goods.
The administration said it stands ready to impose 25% tariffs on another $300 billion of Chinese imports, although a final decision has not yet been made.
The new Chinese tariffs range from 5% to 25%. The targeted products are divided into four lists, with different increased tariff rates assigned to each. The new tariffs are primarily on products that were previously affected last September, when China imposed 5% and 10% retaliatory tariffs on $60 billion of U.S. goods, including agricultural products.
Farm products that will see tariffs rise from 10% to 25% include beef, cut flowers, frozen peas, frozen spinach, frozen fruits and nuts, olive oil, pickles, sparkling wine, fruit juices, cotton, and different forestry and wood products.
Frozen strawberries, chilled or frozen sweet potatoes, canned vegetables, various wood products, preserved cherries, and grape and apple juice are among some of the farm products facing a new 20% tariff, up from the current 10%.
Products with current duties of 5% increasing to 10% include mixed vegetables, frozen sweet corn, frozen potatoes, tomato paste, tomato sauce, tomato juice, ketchup and orange juice.
Other products such as milk protein, cow hide and skin, and various wood products will continue to carry a 5% tariff.
In a letter to President Trump, American Farm Bureau Federation President Zippy Duvall called for a "swift resolution to the ongoing trade war between the U.S. and China," noting that U.S. farm exports to China last year declined $10 billion, about a 50% loss.
"This is a drastic reversal for what had been a growing market," he wrote.
With no trade deal between Beijing and Washington, the U.S. Department of Agriculture is preparing a second trade-aid package to help farmers hurt by the tariffs, Agriculture Secretary Sonny Perdue confirmed last week. Though he gave no specifics about the plan or a timeline for its rollout, Perdue said the new package would resemble last year's program and could range between $15 billion and $20 billion.
USDA authorized about $12 billion in assistance funding in 2018, with most of it in the form of direct payments to producers of certain commodities. The rest went to make government purchases of surplus crops and to a trade-promotion program.
Roger Isom, president and CEO of the California Cotton Ginners and Growers Association, said government payments "are appreciated," but they serve as "a mere Band-Aid on a knife wound." He noted that 100% of the state's cotton is exported, with "a large portion" going to China.
"The ongoing tariff debacle is devastating to California agriculture, especially cotton," he said. "In a year with abundant water, cotton acreage will only be up slightly. We need this tariff battle to end."
U.S. wine exports—more than 90% of which come from California—were among the earliest products hit with Chinese retaliatory tariffs, the first wave of which came in April 2018. Altogether, the new and existing tax and tariff rate will be 98%, according to the Wine Institute.
"This is the third Chinese tariff increase on U.S. wine in the past 14 months, and with each additional round, it becomes more and more difficult to compete in the fastest-growing wine market in the world," said Robert Koch, the institute's president and CEO.
The institute reported U.S. wine shipments to China fell 25% in 2018.
Even before the latest tariff increases, Kasey Cronquist, CEO of the California Cut Flower Commission, said Chinese taxes and tariffs on American cut flowers already created a "unfair and unleveled playing field" for U.S. growers. The commission completed a second trade mission to China last June to allow California farms to establish business relationships there, but he noted retaliatory tariffs imposed last September and in the current round have "spoiled our opportunity."
Kronquist said the commission will now focus on markets in Southeast Asia.
"We'll have to adjust and look to other markets while the current Chinese-U.S. trade talks go forward," he said, adding that he remains "optimistic that there is going to be a positive solution in the end that makes this relationship with China more fair for domestic producers."
Rich Gordon, president of the California Forestry Association, said "there's no question" the initial 10% tariff China imposed in September "put a damper on the market" and that the addition of the new tariffs will further hurt export prospects.
With the higher tariffs, Gordon said he expects California lumber producers will continue to focus on the domestic market, where they sell most of their products.
(Ching Lee is an assistant editor of Ag Alert. She may be contacted at [email protected].)
Permission for use is granted, however, credit must be made to the California Farm Bureau Federation when reprinting this item.