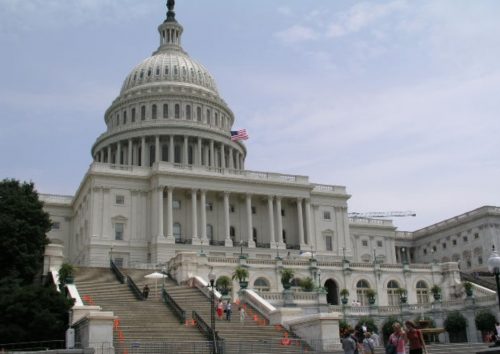 By Congressman Kevin McCarthy
California Farm Bureau,
California is the fifth largest producer of agriculture in the world, and I'm proud to say that much of this production comes from my own backyard in Kern County, Tulare County, and the Central Valley. In order for the Golden State to remain a world leader in agriculture, Congress must act on commonsense legislation that will put our farmers first and modernize a trade agreement that has not been updated in a quarter of a century.
The United States-Mexico-Canada Agreement follows through on the administration's promise to support America's farmers and ranchers by bringing our current trilateral trade agreement into the 21st century.
Ratifying the USMCA would add hundreds of thousands of jobs to our workforce and give farmers increased market access to sell produce to our biggest trading partners: Mexico and Canada. This deal will not only further help the approximately 11,500 jobs in Kern and Tulare counties that are supported by North American trade, it will open opportunities for more growth.
One of the most impactful updates to the trade agreement grants our dairy farmers more market access to Canada by eliminating unfair policies that put our U.S. milk producers at a disadvantage. It also creates new access for poultry producers, and increases transparency on various policies related to fruits and vegetables that will help maximize U.S. exports.
Expanding access for U.S. exports to Canada and Mexico is critical, especially as the Trump administration works to curb the trade abuses of China, which is retaliating with unfair tariffs against U.S. agricultural exports.
In Kern and Tulare counties alone, exports to these two countries from our farmers and manufacturers contribute more than $600 million to the local economy annually.
I am encouraged by the overwhelming support for USMCA. It already enjoys bipartisan support from members of Congress, and more than half of our country's governors have called for its swift passage. Countless companies, businesses and coalitions—including nearly 1,000 agricultural groups—have also publicly announced their support of the updated trade agreement.
Along with domestic support, Mexico and Canada are working hard to ratify the agreement. In fact, just last week, the Mexican government officially ratified USMCA. That leaves the United States and Canada to follow.
Last week, I had a productive meeting with Canadian Prime Minister Justin Trudeau and fellow members of Congress to discuss the future of USMCA for both nations. I was satisfied with the direction of our conversation and am even more confident that our countries will move swiftly toward ratification.
Now is the time for the U.S. Congress to act. In particular, it is up to Speaker Nancy Pelosi to schedule this agreement for House floor consideration.
I am encouraged by Speaker Pelosi's willingness to engage in discussions with U.S. Trade Representative Robert Lighthizer, and am optimistic we will be able to keep up the momentum on working towards passage of the USMCA.
Until this agreement is signed by President Trump, I will work every day to support and strengthen our community.
For as long as I have the privilege of serving in Congress, I remain committed to making sure Congress enacts legislation that helps support our local farmers, ranchers and dairy producers in our community, the Central Valley and across the state.
(Rep. Kevin McCarthy, R-Bakersfield, represents the 23rd Congressional District, encompassing most of Kern and Tulare counties and northeastern Los Angeles County, and serves as House minority leader.)
Permission for use is granted, however, credit must be made to the California Farm Bureau Federation when reprinting this item.