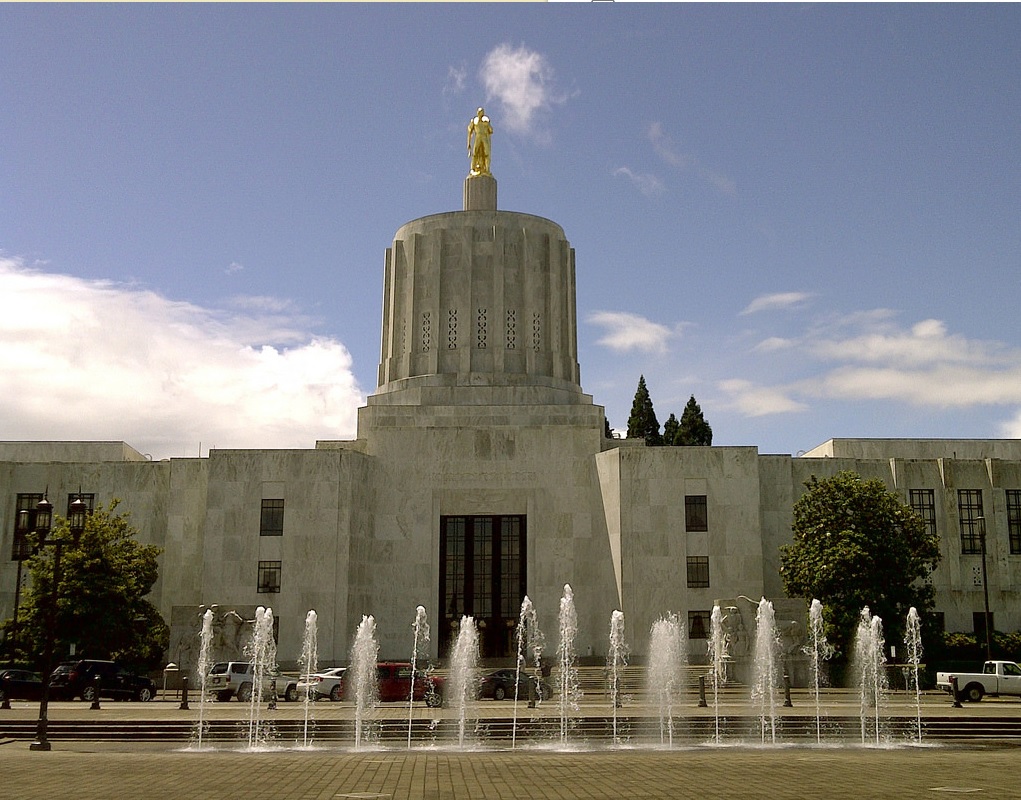 By Oregonians For Food and Shelter,
Last week, legislators were in Salem for what's known as "legislative days." Committees met to formally organize for the 2019-2020 interim, welcome new members and adopt rules, then got down to business holding informational hearings. Hearings can range from state agency updates to reviews of potential issues for legislation in future sessions. This week we saw the formal creation of several new committees and some changes to the leadership structure in Salem.
Substantively, there were plenty of topics for OFS to keep an eye on. The House Agriculture & Land Use committee heard from Oregon Department of Agriculture and several industry groups on the impact of the recent tariffs on various ag commodity sectors. ODA also gave a brief update on its mediation programs. The House Natural Resource Committee took up recent changes to the Endangered Species Act and wildfire infrastructure. The new House Water Committee heard several hours worth of basic water law and infrastructure updates while on the Senate side, the Environment and Natural Resources Committee received a brief update on Oregon's 100-year water vision.
The week also saw a change on the administrative side of the legislative process. House Republicans elected a new leader, Representative Christin Drazan from Clackamas County. Drazan will replace Representative Carl Wilson from Grants Pass. OFS has appreciated its close working relationship with Rep. Wilson and looks forward to continuing our work with Rep. Drazan as she takes over the leadership position of the minority caucus.
Commercial Activity Tax Listening Sessions
Last week, we shared that Oregon Department of Revenue is conducting listening sessions on the state's new Commercial Activity Tax. The agency wants to learn about different industry sectors and how products move through the production change.
As one OFS member, who attended a session this week, stated, "It is important that they have good turnouts for the town halls. When farmers, timber folks or fishing industry people start explaining how their business works it is very eye-opening for the State DOR. Otherwise, they design a program that creates problems. Feedback from those where the" rubber meets the road" is essential."
The following are the remaining listening sessions:
Medford
Tuesday, September 24, 5:30 to 7 PM
Higher Education Center, Room 129B,
101 Bartlett Street
Grants Pass
Wednesday, September 25, 7 to 8:30 AM
Rogue Community College Small Business Development Center,
214 SW 4th St
Eugene
Wednesday, September 25, 5:30 to 7 PM
Eugene Public Schools Education Center,
200 North Monroe
Bend
Tuesday, October 1, 5:30 to 7 PM
OSU Cascades Graduate Research Center,
650 SW Columbia Street
Redmond
Wednesday, October 2, 7 to 8:30 AM
Middle Sister Building,
Deschutes County Fairgrounds
Hermiston
Wednesday, October 2, 5:30 to 7 PM
Hermiston Community Center,
415 S. Highway 395
Boardman
Thursday, October 3, 7 to 8:30 AM
SAGE Center,
101 Olson Road
Portland
Thursday, October 3, 5:30 to 7 PM
Portland State Office Building Room 1B,
800 NE Oregon Street
Salem
Friday, October 4, 7:30 to 9 AM
Oregon Employment Department auditorium,
875 Union Street