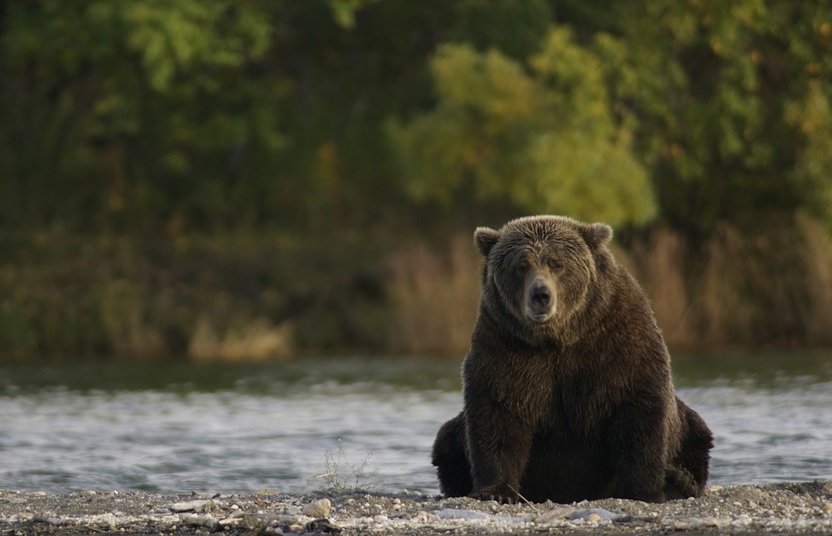 Oregon Fish & Wildlife,
ODFW and Oregon State Police (OSP) are reminding residents in the Florence and Dune City communities that knowingly feeding bears is against Oregon state law (ORS 496.730) and can lead to habituated bears that become a human safety threat. Unintentionally fed bears can lead to the same problem.
Fed bears can become a significant human safety issue as bears lose their natural fear of people and begin associating them with an easy handout of food. This summer, several bears in the area have shown signs of being intentionally fed. Bears have killed a pet, clawed at residential windows, and broken into houses, garages, and other permanent structures in the Florence area. ODFW, OSP and other agencies have been forced to euthanize several of these bears already to protect human safety.
"Feeding birds, deer, raccoons, pets, and burning food garbage seem harmless but this often leads to bears getting food and this unintentional bear feeding is one of the root causes of the bear problems in this community," says Jason Kirchner, ODFW district biologist. "We are now receiving bear complaints from the area on a daily basis and expect even more bears will need to be put down."
"We are asking residents for their help," continued Kirchner. "We can't relocate these bears as they only return and keep causing problems, or continue the same behavior elsewhere."
Please take the following steps to protect people and bears:
– Remove all food attractants. Don't leave food unattended. Bears are creatures of habit and will return to spots where they have previously found food.
– Do not feed the birds and take down all feeders, including hummingbird feeders, and sweep up any seed on the ground. In areas where bears are a problem, we recommend not feeding birds altogether. There is plenty of natural food for birds at this time of year.
– Do not burn garbage as this is a strong attractant to bears.
– Keep all doors and windows closed and locked where food is stored in permanent structures.
– Keep all garbage inside your house or closed garage, and only place it outside just before garbage pick-up.
– Use bear-resistant garbage cans. Call your garbage provider which may be able to provide one.
– If bears have previously ransacked garbage cans, clean cans with hot water and bleach or ammonia to remove odors.
– Double bag all garbage. Use of ammonia-soaked rags in and around the cans may repel bears.
– Do not feed your pets outside. Keep all pet food and livestock feed inside the house or garage.
– Clean up barbecue grills and store them inside.
– Use three strands of low-cost electric fencing as an easy way to deter bears from chicken coops, fruit trees, compost piles, beehives and garbage cans.
If you know someone causing unsafe conditions by feeding bears, please contact Newport ODFW or OSP Dispatch. Intentional feeding of bears may result in a criminal citation (Class A misdemeanor).