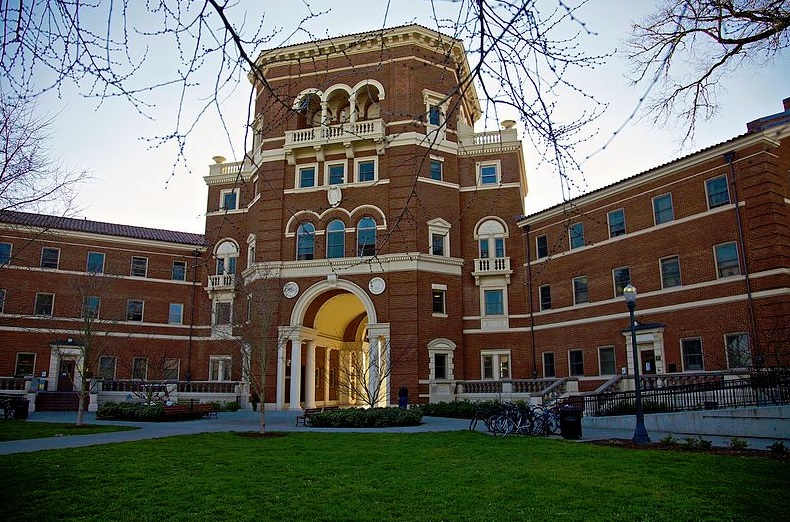 Oregon Congressmen Peter DeFazio,
U.S. Rep. Peter DeFazio, Chairman of the House Committee on Transportation and Infrastructure, announced Oregon State University (OSU) will be the recipient of grants totaling almost $1.6 million from the National Oceanic and Atmospheric Administration (NOAA) to advance new climate-related research.
"Oregon State University continues to be at the forefront of climate change research and innovation, and this recognition by NOAA is well-deserved," said DeFazio. "Combatting climate change is one of the most important battles of our time. It is imperative we support initiatives that work toward reducing carbon emissions, combating rising sea levels, and investing in renewable energy. The climate-related research happening at OSU will benefit communities across the country and will better prepare us to face the greatest existential threat to our planet that we have ever known."
"Oregon State University researchers are working at the forefront of science to drive better understanding of climate change and to help address its impacts, said Irem Tumer, interim vice president of research at Oregon State University. "These NOAA investments in OSU faculty-led research are excellent examples of OSU's contributions to science that is of direct importance to our state, the region, nation, and the world. Representative DeFazio's consistent and strong support for federal climate research, like these NOAA awards, is critical to OSU's capacity to pursue new knowledge and contribute toward strategies that can effectively help address this pressing global challenge."
Details on the grants are below.
Oregon State University received $249,802 for the first year of a three-year funding award, to optimize the ecosystem services of U.S. Pacific Northwest coastal beaches and dunes. "Nearly half of the Oregon coastline is backed by coastal dune ecosystems, providing critical and economically valuable nature-based services such as coastal protection from storms and sea level rise, recreation, carbon sequestration, biodiversity conservation, and view sheds," said Dr. Peter Ruggiero, Professor in the College of Earth, Ocean, and Atmospheric Sciences at Oregon State University. "With this award, our team at Oregon State University, which includes coastal geomorphologists, ecologists, and economists, will explore ways to optimize these services and values and engage local communities in the science and policy of these critical habitats."
– Oregon State University received $249,033 for the first year of a three-year funding award to document the environmental and economic benefits provided by tidal wetlands in the Pacific Northwest and predict the impact of sea level rise on those benefits. "Coastal wetlands such as the tidal marshes in the Pacific Northwest provide important economic and ecological services," said Dr. Christopher Janousek, Assistant Professor in Fisheries and Wildlife at Oregon State University. "This collaborative research with the University of Oregon, Pacific Northwest National Laboratory, and the Institute for Applied Ecology will improve understanding and management of these ecosystems for their role in the protection of Pacific Northwest coastlines from flooding and for carbon sequestration under a future with sea-level rise."
– Oregon State University received $863,725 to study the representation of trade wind clouds in climate models and their important implications for predicting regional climate change impacts. "Clouds, especially over oceans, are at the center of uncertainties about how much the Earth's climate will warm in response to increasing levels of greenhouse gases," said Simon de Szoeke, Associate Professor in the College of Earth, Ocean, and Atmospheric Sciences at Oregon State University. "This international study aims to improve weather and climate forecasts, by observing how water vapor feeds cumulus clouds to grow into towering clusters over the tropical Atlantic Ocean, using a wide set of state-of-the-art weather sensors from ship, aircraft, and island observatories."
– Oregon State University and the Oregon Water Resources Department received $299,499 to assess climate-related risk and adaptation options for water suppliers along the Oregon Coast. "On the Oregon Coast, water providers generally rely on rain-dominated surface water supply, leaving these communities vulnerable to water shortages in late summer, which may become more frequent with climate change," said Dr. David Rupp, Assistant Professor in the College of Earth, Ocean, and Atmospheric Sciences at Oregon State University. "We are building a modeling framework to simulate the impact of future water shortages and evaluate multiple potential adaptation measures such improved delivery efficiency, storage investments, or conservation rebate programs, that can help communities better understand the range of economic tradeoffs associated with different tools to manage water supplies under climate change."