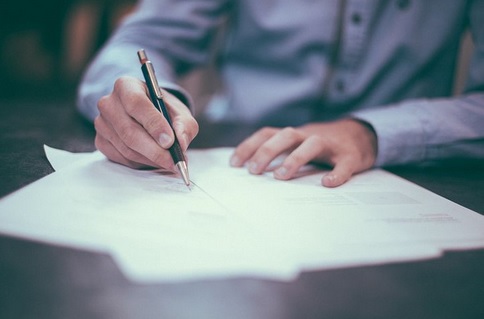 By Oregonians for Food and Shelter
Oregon's Initiative Petition process continues to see hot developments.
In an attempt to push the Legislature to pass a cap and trade bill in the 2020 session, environmental groups filed three initiative petitions.
IP #48 | 100% CLEAN ENERGY BY 2045
– Requires Oregon's electrical energy supply to be derived from 100% carbon-free sources by 2045;
– Roughly 50% of Oregon's electricity currently comes from coal- and natural gas-fired power plants. This measure would require those facilities to be phased out.
IP #49 | 100% CLEAN ENERGY PLUS ELECTRIFICATION BY 2045
– Requires electricity providers to meet same carbon-free energy mandates prescribed in IP #48;
– Requires electrical utilities to invest in electrification infrastructure projects (electric vehicle charging stations, for example) that will result in reduction of greenhouse gas emissions in accordance with the state's emission reduction targets.
IP #50 | 100% CARBON-FREE ECONOMY BY 2050
– Establishes binding caps on greenhouse gas emissions instead of goals;
– Requires state to reduce emissions 50% below 1990 levels by 2035;
– Requires state to be 100% "carbon-free" by 2050;
– Delegates authority for establishing program necessary to achieve emissions reductions to the Environmental Quality Commission (EQC);
– Successful adoption of IP #38 would likely result in the EQC establishing a cap-and-trade program through a rule-making process that would begin as soon as 2021.
The petitioners now must collect 1,000 signatures for each measure to have a ballot titles drafted by the Secretary of State.
In Lane County, environmental interests filed an initiative petition that they are calling the Watershed Bill of Rights.
It would have broad implications on all water use and impacts to water and watersheds. The County Clerk has accepted the measure and a ballot title will be released next week.
The initiative contains the following elements:
– Establishes rights for watersheds, water and protection from government and corporate interference (preemption)
– Makes businesses and governments liable to damages to watersheds, requires watershed restoration from such damages and establishes a civil penalty
– Allows residents of Lane County to file third party suits
– Allows any person to enforce the measure through non-violent direct action
Once a ballot title is approved the petitioners have two years to collect the needed signatures.