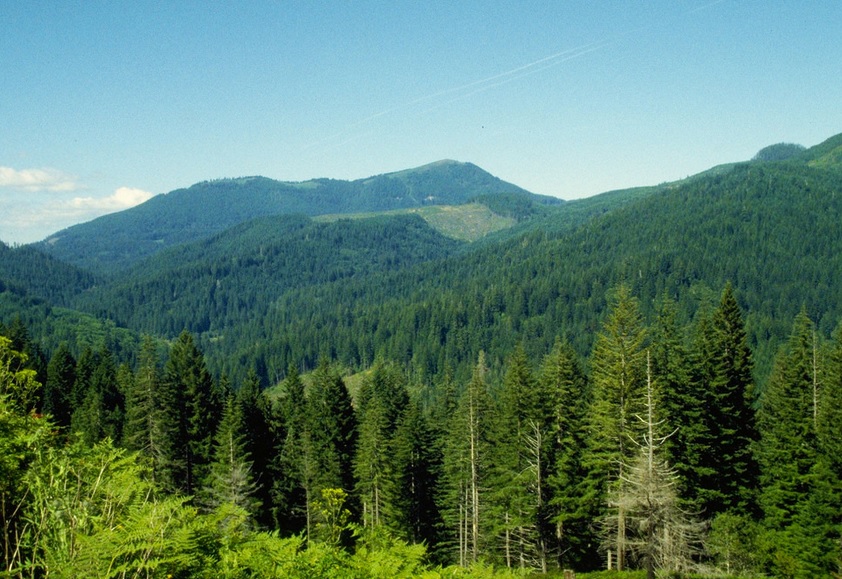 By Oregon Forests Forever,
To celebrate the end of the year we've rounded up a "Top 5" list to recap 2019:
1. Top issue: Forest fires. Our community has been eager to urge lawmakers to do something about the annual problem of forest fires. This year we gave you a way to take action. When state legislators considered a new fire tax that would have punished local landowners for federal neglect of our forests – the source of 80 percent of Oregon's burned acres in the last ten years, our community sent nearly 30,000 emails to Salem. Your elected officials heard you and changed the proposal so that private landowners, who already pay more for fire protection than any other state in the nation, won't have to shoulder more taxes to fund fire protection on neglected federal forests.
2. Top Forest Fact: Our "Did You Know?" series features facts about the Oregon Forest Practices Act and how it protects Oregon's forests. More than 6,000 of you liked our graphic about the cleanest water coming from Oregon's forests thanks to strong environmental protections.
3. Top Blog: We're all in love with Clear Lake, the mesmerizing spring-fed lake with an underwater forest in the Willamette National Forest. More than 17,000 people have read the blog we posted in January about this hidden gem.
4. Top PhotoFriday: Does Oregon get any better than Jacob Vail's PhotoFriday image of a healthy managed forest? We've named it our top PhotoFriday of 2019. Do you agree?
5. Top 'Ask a Forester': Do you have a question about Oregon forest practices? Well, we make it possible for you to 'Ask a Forester.' Your favorite entry tackled the question, "Are trees in unmanaged forests healthier, stronger and larger than trees in managed forests?" Click here to find out what David Dougherty, forester for GreenWood Resources had to say.
Thank you again for being a great advocate for Oregon's healthy forests. There will be much more work to do in 2020. Stay tuned.