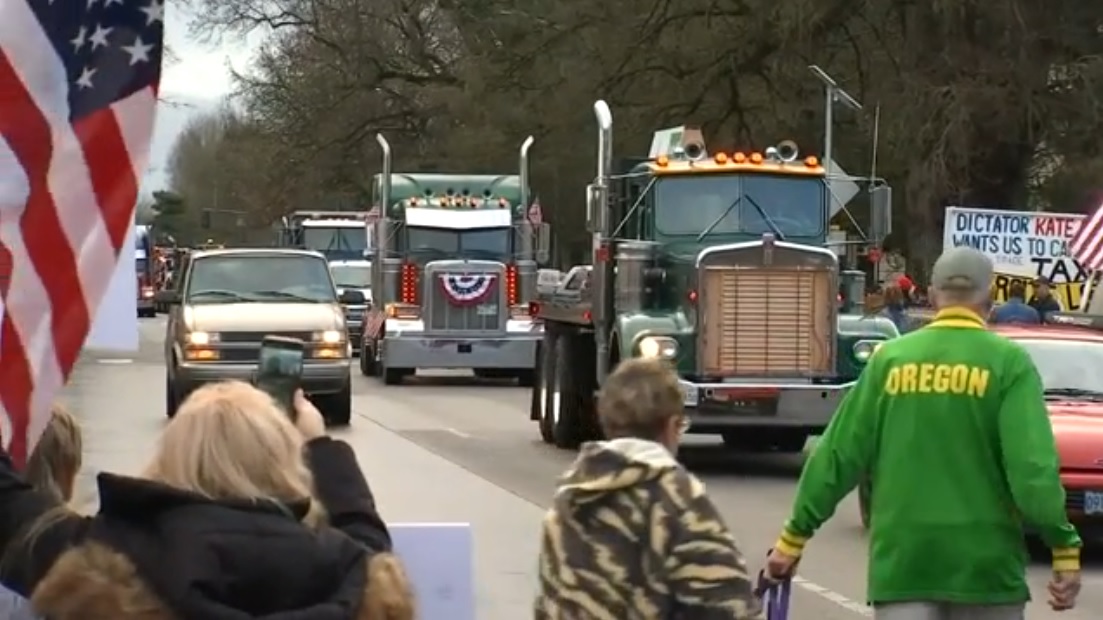 Oregonians for Food and Shelter,
The opening week of Oregon's legislative session started with a flurry. The major focus was cap-and-trade, including the massive Timber Unity rally on Thursday. With only six days remaining until the first deadline to move bills out of committees, legislators scrambled to fit testimony within the allotted time frame, schedule sufficient committee meetings, and consider testimony on a wide-range of issues. We also are working to understand the ramifications for our members of a major product announcement affecting pending legislation on chlorpyrifos.
Legislators, capitol staff and lobbyists from the whole political spectrum remarked at the strong showing and respectful nature of Timber Unity on Thursday, including the respectful nature of both the crowd and the truck convey that overtook Salem. Legislators and community and industry leaders from around the state gathered then many testified in the hopes of slowing SB 1530, the cap-and-trade bill.
Product issues are again front-and-center for OFS membership this session. Most notable is HB 4109, the restriction on aerial applications, and eventually a full ban, on chlorpyrifos. Corteva announced Thursday morning that it will cease manufacturing the product in the US. OFS is committed to ensuring that our growers have the best and safest technology to protect their crops and remain viable from one year to the next. We are still reviewing the Corteva decision to understand the immediate and long-term impact on our growers and their options, as well as the potential impact on the pending legislation. Given Oregon is a specialty crop state where our community of producers have limited tools to combat pest pressures and maintain market access. We will be working with our members to protect their farms and the products they grow and communicating this with legislators.
On a less dramatic note, we've also worked closely with legislative staff and industry partners on HB 4024 to ensure appropriate scope and consideration of disclosure requirements for hydrofluorocarbons. We hope to see an acceptable bill move forward and will continue to provide technical feedback and monitor closely.
The coming week will bring more drama as we closely watch cap-and-trade, manage the changing situation on pesticide-related bills, and coordinate with our ag and forestry partners.