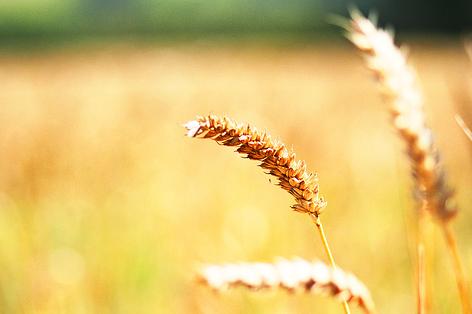 Oregon Wheat Growers League
Pendleton, OR – The Oregon Wheat Growers League is disappointed in the breakdown of process that led to SB 1530, Cap and Trade, being pushed out of committee without adequate consideration given to the impacts such legislation would have on rural communities. We support our Senate Republicans in their decision to deny quorum in order to prevent the passage of this legislation.
Under the proposed Cap and Trade bills, we would see no significant reduction in Oregon's carbon emissions. Money would be extracted from rural Oregon's natural resource industries and redistributed to programs that have little to do with carbon reductions/adaptation. The legislation does not take practical steps for climate adaptation, such as supporting agronomic practices like no-till and precision ag which further reduce our carbon footprint. Instead, it imposes significant costs over time. As an industry with many centennial and sesquicentennial family farms, we are keenly aware that these delayed costs will eventually come due. Including but definitely not limited to, higher fuel and energy costs that increase further over time, higher costs for all our farm inputs, and higher transportation costs to ship our crops to markets. This is on top of significant regulatory cost increases, tax increases, and higher wage and benefit costs already inflicted on our growers by legislative actions in the last few years. Further rise in our costs will simply drive wheat farmers, especially smaller operations and new and young farmers, out of business in the years ahead.
The short session does not provide the time for necessary and meaningful discussion on important topics. We appreciate all the legislators who have worked so diligently, but with little success, to amend Cap and Trade to reduce the impacts to agriculture and rural Oregon. Leaving Salem was a last resort and only employed when there were no other options available to ensure the voices of all Oregonians are considered in the political process. We support our Senators for taking action to prevent this legislation from moving forward.