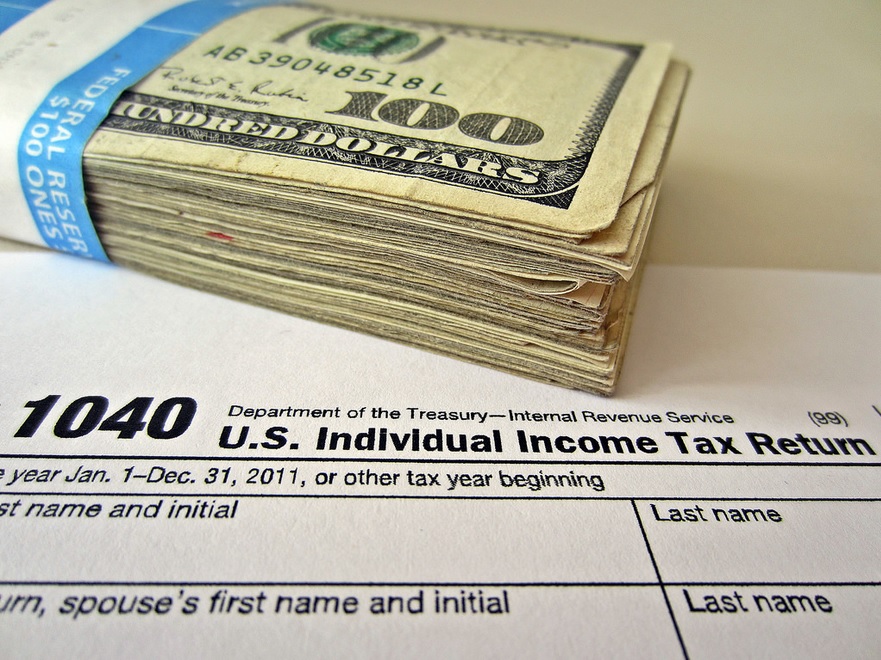 By Oregon Farm Bureau,
The 2020 Short Session isn't officially over, but the Department of Revenue (DOR) will be meeting with constituents across the state, beginning March 2, to learn more about issues with the temporary rules and implementation of the commercial activity tax (CAT).
What is the CAT? Oregon's new commercial activity tax is imposed after a taxpayer exceeds $1 million of taxable Oregon sales. Once they pass that threshold, the tax is $250 plus 0.57% on gross receipts greater than $1 million after subtractions. The Department of Revenue's website includes a list of frequently asked questions for taxpayers to better understand the mechanics of the tax.
The Oregon legislature is currently considering passage of HB 4009A, which makes technical fixes to the CAT to help with administration. With the threat of carbon cap-and-trade this session, OFB is unsure if HB 4009A will cross the finish line by March 8. However, farmers and ranchers have an opportunity to provide feedback to the DOR before final CAT rules are released in April, May and June 2020.
If you're able to attend one of the CAT tax roadshow meetings (below), please consider sharing our talking points with department staff:
Create a workable definition for 'cost inputs' so that farmers can access the 35% subtraction. The 2019 commercial activities tax law gives taxpayers the option to subtract 35% of 'labor' or 'cost inputs' from their tax liability for gross sales in Oregon. 'Cost inputs' are defined in statute as the "cost of goods sold as calculated in arriving at federal taxable income under the Internal Revenue Code." Unfortunately for farmers and ranchers, 'cost of goods sold' is a term frequently used in accrual accounting but not for agricultural businesses that operate on a cash basis. We urge DOR to look at other IRS forms, commonly used by farmers and ranchers, and to develop a 'cost inputs' definition that works for agriculture and allows farmers to access the allowed subtraction.
Provide a simple process to certify out-of-state sales for co-mingled commodities. In order to qualify for the out-of-state sales exemption from the CAT, a farmer must obtain certification from the wholesaler at the time of sale to show that the product is leaving the state. However, the ultimate destination of the product at the time of sale is often unknown, particularly for co-mingled commodities. We ask DOR to provide farmers and ranchers with a clear and simple process to certify out-of-state sales of agricultural commodities. This includes: (1) a certificate from a wholesaler, based on the current or previous year's sales, and (2) when a certificate is unavailable, allow a taxpayer to use the industry average as determined by the USDA National Agricultural Statistics Service and other sales data.
Revise the definition of 'grocery.' DOR's temporary rules unnecessarily restrict the exclusion for the wholesale sale of groceries beyond what is required by law. To qualify as an excluded wholesale sale, the temporary rule requires that a 'grocery' be sold in the form intended for sale to the final retail customer without further processing, which significantly narrows the exemption. It also potentially imposes the CAT at every step of grocery sales-from farm production until the final-packaged food enters the distribution process. Unprocessed fluid milk sales, fruit sold to a packing house, and other food commodities that require packing, washing, or pasteurization before consumption are considered taxable sales under the CAT temporary rules. DOR should revise the narrow definition of 'grocery' to avoid unintended pyramiding of the CAT on local food producers.
Join the DOR educational tour, beginning next week, and let the agency know about issues with CAT tax implementation for agriculture!
Tour Stops:
Monday, March 2
6 to 7:30 p.m., Science 190, Central Oregon Community College, 2600 NW College Way
in Bend.
Tuesday, March 3
6 to 7:30 p.m., Weese Building, Room 110, Treasure Valley Community College, 650
College Blvd in Ontario.
Wednesday, March 4
10 to 11:30 a.m., Zabel Hall, Eastern Oregon University, 1 University Blvd in La Grande.
Wednesday, March 4
6 to 7:30 p.m., Lecture Hall, Building 2, Columbia Gorge Community College, 400
Scenic Drive in The Dalles.
Monday, March 9
6 to 7:30 p.m., Klamath Community College, Conference Center, Room 7, 7390 S Sixth St
in Klamath Falls.
Tuesday, March 10
6 to 7:30 p.m., Stevenson Union, Room 323, Southern Oregon University, 1250 Siskiyou
Blvd in Ashland.
Wednesday, March 11
6 to 7:30 p.m., Center for Meeting and Learning, Room 102, Lane Community College,
4000 E 30th Ave in Eugene.
Thursday, March 12
6 to 7:30 p.m., Visual Arts Theater, Mt. Hood Community College, 26000 SE Stark St in
Gresham.
Monday, March 16
11 to 12:30 p.m., Lakeview Rooms E and F in Empire Hall, Southwestern Oregon
Community College, 1988 Newmark Ave in Coos Bay.
Monday, March 16
6 to 7:30 p.m., Lincoln City Cultural Center, 540 NE Hwy 101 in Lincoln City.
Tuesday, March 17
6 to 7:30 p.m., Auditorium, Portland Community College Rock Creek campus, 17705
NW Springville Road in Portland.
Wednesday, March 18
7 to 8:30 a.m., Riverside Room B, Seaside Convention Center, 415 First Ave in Seaside.
Thursday, March 19
6 to 7:30 p.m., Iris Room, Keizer Community Center, 930 Chemawa Road NE in Keizer.