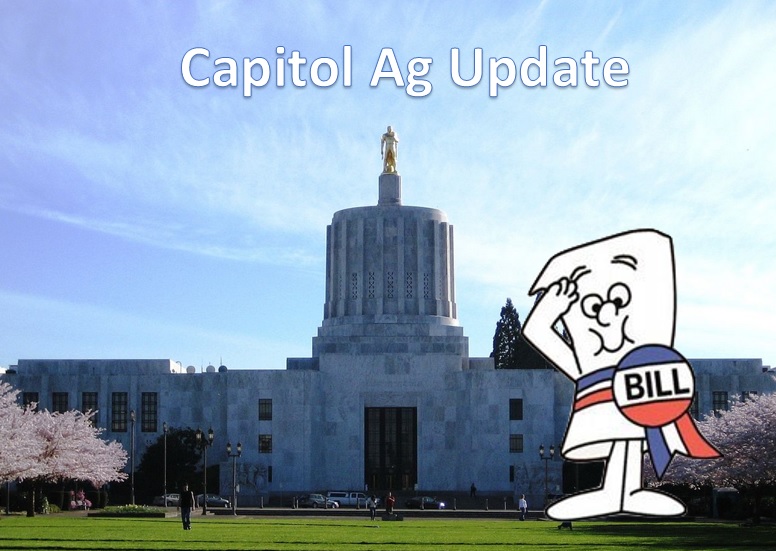 By Oregonians for Food and Shelter,
Well, that ended quickly…On Thursday, Speaker Kotek and Senate President Courtney adjourned the 2020 short session; this announcement comes three days before the constitutional end of session.
Republican leaders issued press releases Thursday morning that their caucuses would come back to the Capitol on Sunday, the last day of session, to pass budgets and funding priorities outlined by the Speaker and Senate President in a memo earlier this week. As expected, Democrat leadership rejected the offer, and did so formally. Speaker Kotek and Senate President Courtney both stated that they will not convene additional floor sessions for the remainder of the session, effectively ending the session. With adjournment, the chlorpyrifos ban (HB 4109), cap-and-trade (SB 1530), hydrofluorocarbon phase out (HB 4024), and timber MOU (HB 4168) are dead, as are all other bills that failed to pass both chambers before adjournment.
What's next for the Oregon legislature? Next week, the Emergency Board will meet to fund various critical needs, including Coronavirus response and Umatilla flooding response. The Speaker also announced that the Governor is preparing an Executive Order to implement the aspects of the Cap-and-Trade bill that she can direct her agencies to administer. Actions will likely include new permit restrictions for those entities that emit CO2 and additional costs for consumers. Perhaps most significant, a special session could be called in the coming months to pass some of the bills that died during the short session, including budgets.
It was an explosive end to a chaotic short session. As always, OFS thanks you for your continued engagement on issues important to Oregon's natural resources industries. Please continue to reach out to your legislators or local media to support those who have protected your industry or livelihood, and express your concerns with the process and policy proposals. We will keep you informed as we learn more about any upcoming special session.