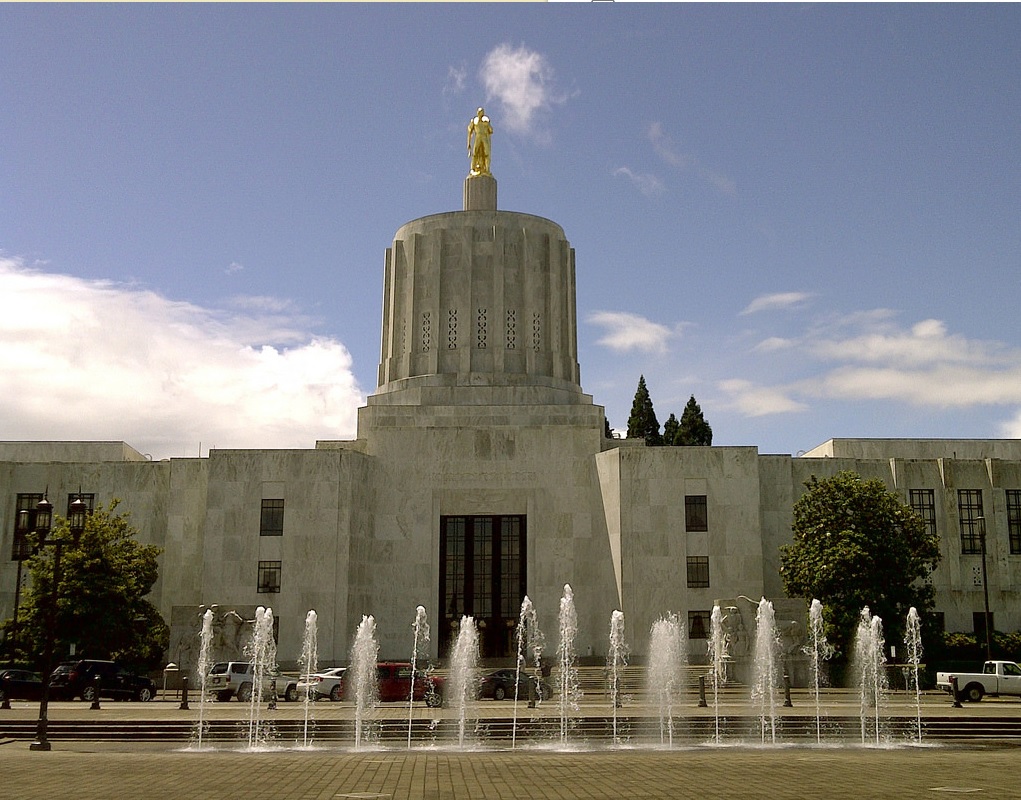 By Oregonians for Food and Shelter,
On Monday this week, Governor Brown issued Executive Order 20-12, a "Stay Home" order that took effect immediately. The governor's order took a different approach than other states, mandating that certain businesses close and providing direction related to social distancing for those that remain open. As of Friday afternoon, the Oregon Health Authority has not yet released social distancing guidelines for Oregon businesses, so it is unclear how the "Stay Home" order will be enforced. See our summary: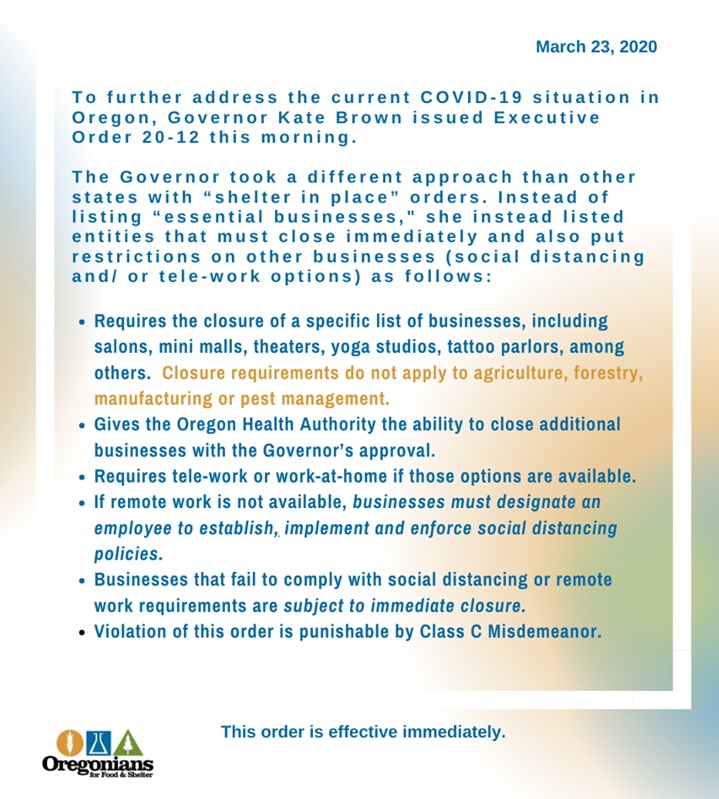 Additionally, the Department of Revenue (DOR) announced the extension of tax deadlines for filings and payments in line with the IRS extensions earlier this week due to COVID-19. However, this extension does NOT apply to Oregon's new corporate activity tax (CAT) of 0.57% on Oregon sales over $1 million. Businesses with $750,000 in Oregon commercial activity this year will need to register with DOR for the CAT within 30 days of reaching the $750,000 threshold. Work is currently underway in Salem to delay implementation of this new tax in order to assist businesses with recovery after the coronavirus crisis. Help amplify this message with legislators as they prepare for special session by using Oregon Farm Bureau's action alert. Be sure to personalize the alert for your industry-pest management, retail, forestry, or agriculture.
The U.S. Department of Labor released guidance for compliance with the new emergency Family Leave Act and Sick Time, which goes into effect on April 1 (that's next Wednesday!!!). If you employ 500 employees or less, now is the time to get up to speed on this new leave benefit provided by federal legislation!
Finally, OFS participated in a conference call with educators and regulators around the nation to discuss the lack of PPE for pesticide applicators this growing season, due to the heavy demand needed for health care workers fighting COVID-19. Two solutions were recommended. Move from N95s to full face respirators or seek alternative pesticide products that do not require a respirator. Both options come with their own set of issues. We will continue to monitor this process and will advise what options are idenfified by this group.
We will work to keep you updated as we navigate the COVID-19 crisis.