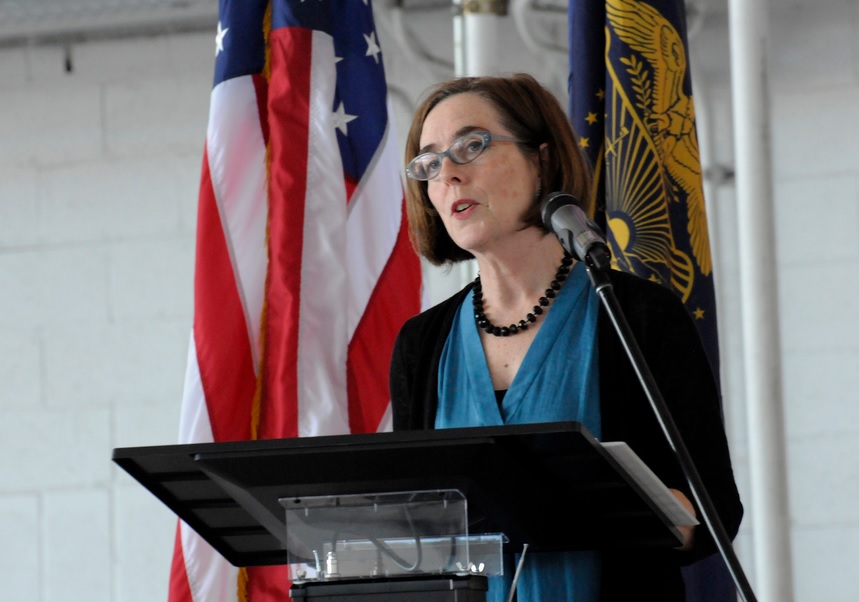 By Oregon Farm Bureau Federation,
Gov. Brown issued Executive Order 20-12 requiring certain kinds of businesses to close and all others to adopt Covid-19 measures in order to stay open. The order does not require agricultural or related businesses to close.
Here are the measures required for your business to remain open:
> Your business must designate an employee or officer to establish, implement, and enforce social distancing policies, consistent with guidance from the Oregon Health Authority. Employees on-site must maintain at least six feet of separation from others. Such policies also must address how the business or non-profit will maintain social distancing protocols for business-critical visitors. If you do not comply, your business can be closed and persons in violation of the Executive Order could be charged with a Class C misdemeanor.
> To the extent possible, employers must offer telecommuting options. Exemptions from this requirement include work that by its nature cannot be done remotely and where equipment or internet access or other technical limitations make it impossible. Please document that you have adopted social distancing rules, that you have designated an officer responsible for that, and that you have performed a review and offered telecommuting where possible.
> We believe Executive Order 20-12 preempts local jurisdictions from adding additional restrictions beyond this executive order.
> Earlier restrictions remain in place, for example no non-essential meetings, no gatherings, no food service that is not take-out, etc.
> Please note that the governor may issue future executive orders and restrictions and has indicated she will continue to take advice from the Oregon Health Authority about conditions and future possible actions.
The full text of Executive Order 20-12 can be found HERE