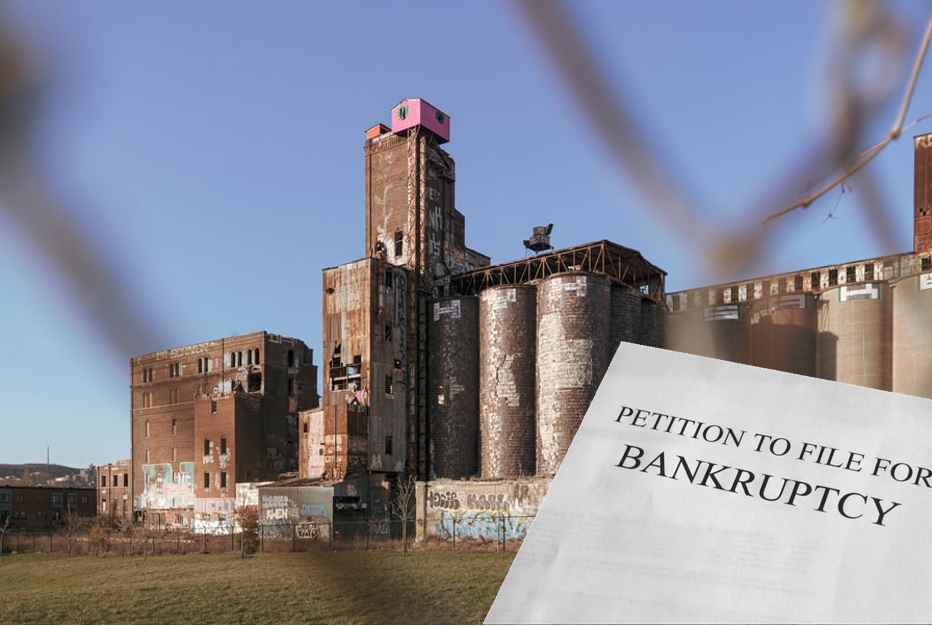 Matt Cyrus,
Oregon Family Farm Association
The Oregon Family Farm Association requested two bills be introduced into the 2017 Oregon Legislature that could have saved NORPAC farmers tens of millions of dollars. Unfortunately, Senate Bills 523 and 524 were blocked.
Agricultural cooperatives can be invaluable to farmers and ranchers, so it has been horrifying to watch the total collapse of one of the largest agricultural marketing cooperatives in the history of Oregon. Just three years ago, NORPAC farmers had little comprehension of what could happen to their giant $450 million vegetable cooperative. They also never suspected the internal problems NORPAC's bankruptcy litigation has exposed.
It now appears that NORPAC farmer/members have lost 100% of their capital retains, and major portions of their 2018 and 2019 crops. That's well over $100 million lost since 2017. But that's still not enough to cover NORPAC's debts.
Recently, the Capital Press reported that unpaid businesses and other creditors could "claw- back" even more crop payments from past years to pay off the debts. The creditors' reasoning: NORPAC farmers owned the business, they elected the management and they guaranteed NORPAC's debts with their crops.
As Oregon farmers, we've lost hundreds of millions in invested capital (or "retains") with the failures of NORPAC, Pendleton Grain Growers, Malin Potato Co-op, AgriPac and many other marketing co-ops. The impacts of these ag co-op failures are harsh because we are sold on the potential "profits" from a cooperative, but are rarely told that we'll also be liable for the losses. So why does this happen over and over?
We need to look at the incentives: Co-op executives and managers are trying to keep their jobs.
First, we want to believe the best of our co-op management. Second, farmers on co-op boards pressure staff to have good news. In response, CEOs and management have been willing to smooth over problems, overstate earnings, and cover-up mistakes to keep very lucrative jobs.
If a co-op board does see a problem, management often pitches the board of directors on risky new investments, new marketing schemes, and strategic changes, all, in an attempt to look proactive.
Often, CEO bonuses are directly connected to profitability targets. The problem in a marketing cooperative is that a CEO/CFO can "hit-the-number" by simply overstating the amount of product in inventory. Over a few years, the overstatement of inventory gets large and larger until there is breaking point. The "write-down" of old inventory has been a common first warning with many of these failed cooperatives.
SB 523 would have clarified that the management and the board of these co-ops have a fiduciary duty to the cooperative members (a legal obligation of one party to act in the best interest of another). This would ensure co-op management acts in the best interest of the members, just like what is required of any other business. Unless the co-op members have a mechanism to ensure that management is acting in the best interest of the co-op members, how do we ever trust statements about a cooperative's true financial position?
SB 524 would have provided that a grower's contract is void if a board member, officer, employee or agent of a cooperative misrepresents the financial condition of the cooperative or misrepresents the terms or conditions of the contract. Why is this important? Because CoBank (the taxpayer-supported bank for cooperatives) uses the co-op farmers' crops as collateral, the bank gets paid first, and the farmer gets paid for his/her crop second.
If CoBank knew that co-op member farmers (like NORPAC) could cancel their contracts and deliver somewhere else if trouble appeared, the banks would make sure a co-op is solvent before giving out loans, just like banks do for all other companies. CoBank would never allow management to drive an ag cooperative to total failure ever again.
In 2017, CEOs of Oregon's ag cooperatives told Oregon legislators that SB 523 and SB 524 would destroy their cooperatives, and therefore the bills never got a hearing. In 2020, after the bankruptcy court has exposed NORPAC's dirty laundry, we can clearly see why they thought so.
Cooperatives can be a huge asset to Oregon farmers and ranchers, but only if we, as farmers, demand accountability and transparency, and we rebuild the trust in these important institutions.