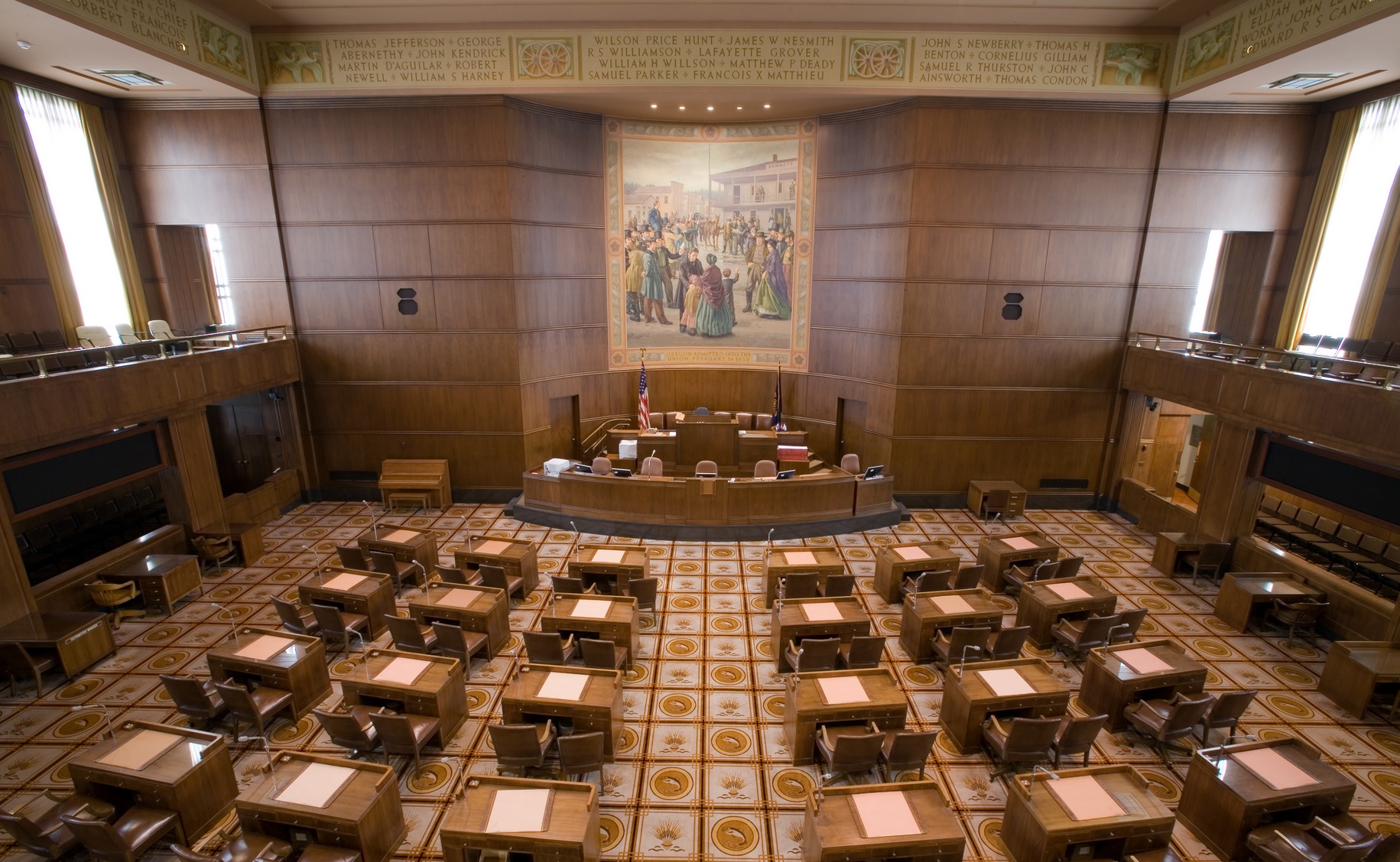 By Oregonians for Food and Shelter,
Last Monday the state legislature met for a whirlwind second special session to focus on balancing the state budget. Prior to the mini-session, Oregon faced nearly $1 billion in revenue losses in the current biennium due to COVID-19 shut down orders. Monday's 15-hour special session resulted in a rebalancing of the budget and passage of a handful of policy bills.
The Legislature voted to pull $400 million from the Education Stability Fund to keep the State School Fund whole and voted to trim another $400 million from lottery and general fund programs. They also worked to plug the $1 billion shortfall using other budget maneuvers, including "re-shuffling" of expenses and "sweeps" of dedicated funds.
As you may have read in the paper, this session was another example of the "top-down" decision-making that has been so rampant during the COVID-19 pandemic. Decisions were made by legislative leadership and Governor Brown with very little input from legislators of either party or the public. For instance, on Monday morning democratic leaders announced that they would not hold public hearings on any of the bills that were up for consideration in the second special session, including policies related to police reform, mining fees, and unemployment insurance. The lack of public process was even more shocking given that most bills were not made public until the weekend or Monday morning. Even legislators appeared confused about policies put in front of them, and that ultimately led to the demise of one bill related to unemployment insurance and public employees. By the end of the day Monday, confusion and exhaustion in both chambers had devolved into conflict, and it was clear that the lack of public involvement contributed to tension within the Capitol. We hope this experience is not one that the state legislature plans to repeat.
With regard to rulemakings…
We need your help! The Oregon Department of Agriculture has put forward two rulemakings for public comment:
– Limits to the use of chlorpyrifos in Oregon (click here for the one-page summary)
– Listing of Restricted Use Pesticides
Virtual public hearings on the chlorpyrifos and RUP draft rules are scheduled on August 19 (2-4 PM), August 26 (6-8 PM), and August 27 (8-10 AM). OFS is currently working with our partners to assess the impacts of these draft rules and develop talking points. An action alert is forthcoming, and we are happy to work with individual commodities to determine the potential impact of the proposed chlorpyrifos rules. We know that activists are planning to activate thousands of people who live outside of Oregon to ban chlorpyrifos. ODA needs to hear from you that chlorpyrifos is a tool that continues to play an important role in an IPM strategy, particularly for the specialty crops we grow in Oregon.
Please let us know if you have any questions, and please join a virtual hearing or send written comments to ODA rule coordinator Amy Bingham by September 1, 2020.