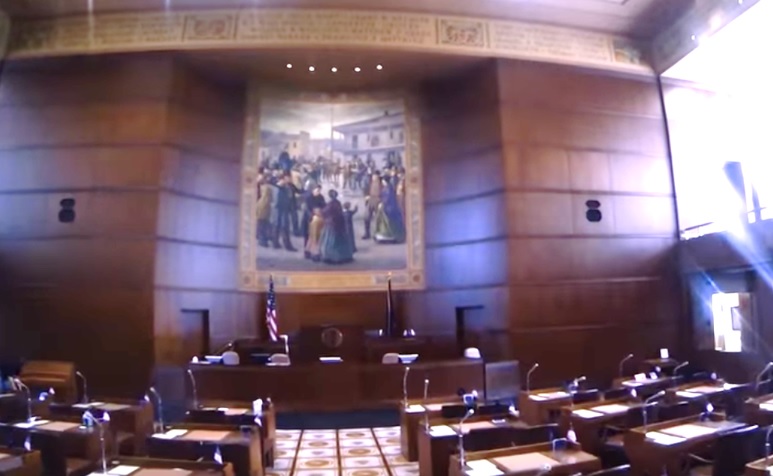 By Oregonians for Food and Shelter,
The Legislature is set to meet again this week for the 2nd Special Session of 2020. The prime objective is to rebalance the state budget, which is suffering significant shortfalls in revenue from income taxes, lottery receipts, and other taxes and fees on sales. While discussions to rebalance budget have gone relatively smoothly over the past few weeks, the debate over other potential policy bills continues and is still uncertain at this late hour.
On the budget front, the current shortfall will be made up by tapping into state reserves, the across-the-board cuts implemented in the spring, and cutting back on new programs and vacant positions in various agency budgets. The stated goal of legislators and the Governor's Office is to hold education and health/human service budgets harmless. Democratic leadership will need Republican votes to access the rainy day fund.
The more controversial component of the upcoming special session is the approach to additional policy bills. There continues to be calls for additional police reform bills, but finding consensus on those has been harder than in June. Business groups have been working around the clock to try and achieve some protection from lawsuits stemming from the COVID pandemic, and while a majority of legislators support the concept, political posturing looks likely to undermine much-needed protection for businesses and employers. Finally, earlier this week, the House Revenue Committee unveiled an effort to disallow companies paying Oregon taxes from receiving the tax relief provided through the bi-partisan federal CARES Act. The current proposal would disconnect Oregon's tax code from the federal tax code, thereby eliminating favorable treatment for net operating losses realized during the pandemic and relief from interest expenses for those businesses accessing much needed capital to survive.
Legislators continue to debate whether to take up any of these proposals next week. With limited public engagement and transparency into legislative meetings and negotiations, it is difficult for Oregonians to understand and engage with the assembly on these topics for the 2nd special session, and potentially more special sessions to come this year.