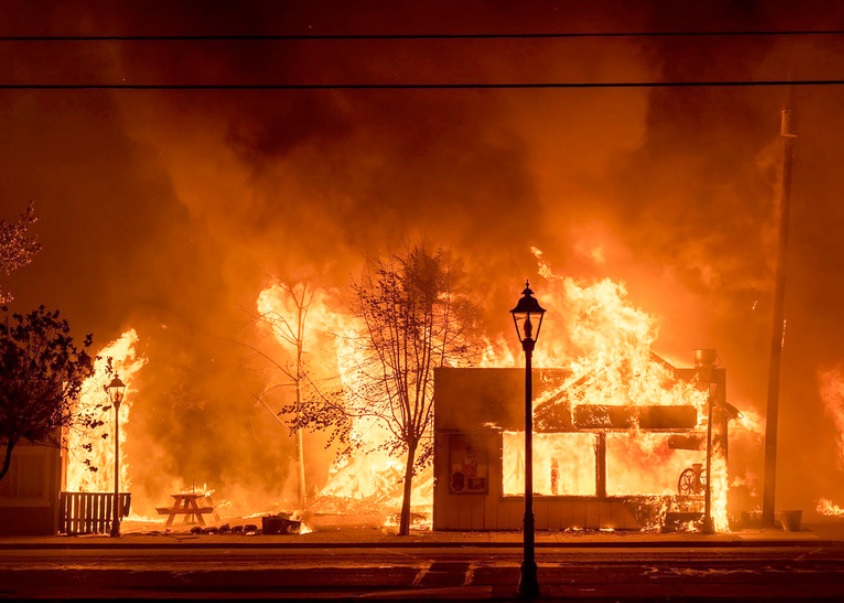 10 Oregon Wildfire Key Facts as of 9/10/20
By Taxpayer Foundation of Oregon
– Oregon has never had this much uncontained wildfire burning at once.
– In just the past week, about 900,000 acres have burned which is equal to double the typical yearly area burned.
– As of Thursday afternoon, about 500,000 Oregonians have been forced to evacuate their homes.
– At least 3 people have died.
– There are 37 active fires in Oregon as of Thursday night.
– 638 homes have been destroyed.
– 823 other buildings have been damaged beyond repair.
– Currently there are 3,000 firefighters battling Oregon's wildfires.
– Officials estimate it will take 6,000 firefighters to bring the fires under control.
– This year In Oregon's forests there have been 637 human caused fires and 150 lightning caused fires. (Source: Oregon Department of Forestry)
Sources:
https://www.kgw.com/article/news/local/wildfire/live-updates-almost-1-million-acres-burned-500000-evacuated-in-historic-oregon-wildfires/283-a810a8d7-4807-49ae-aa0c-eb5473fadee3
https://www.usnews.com/news/us/articles/2020-09-10/the-latest-couple-overrun-by-wildfire-remain-hospitalized
https://apps.odf.oregon.gov/DIVISIONS/protection/fire_protection/fires/dailyFireReps.asp
https://wildfire.oregon.gov/
https://experience.arcgis.com/experience/6329d5e4e13748b9b9f7f33f06a3c376/