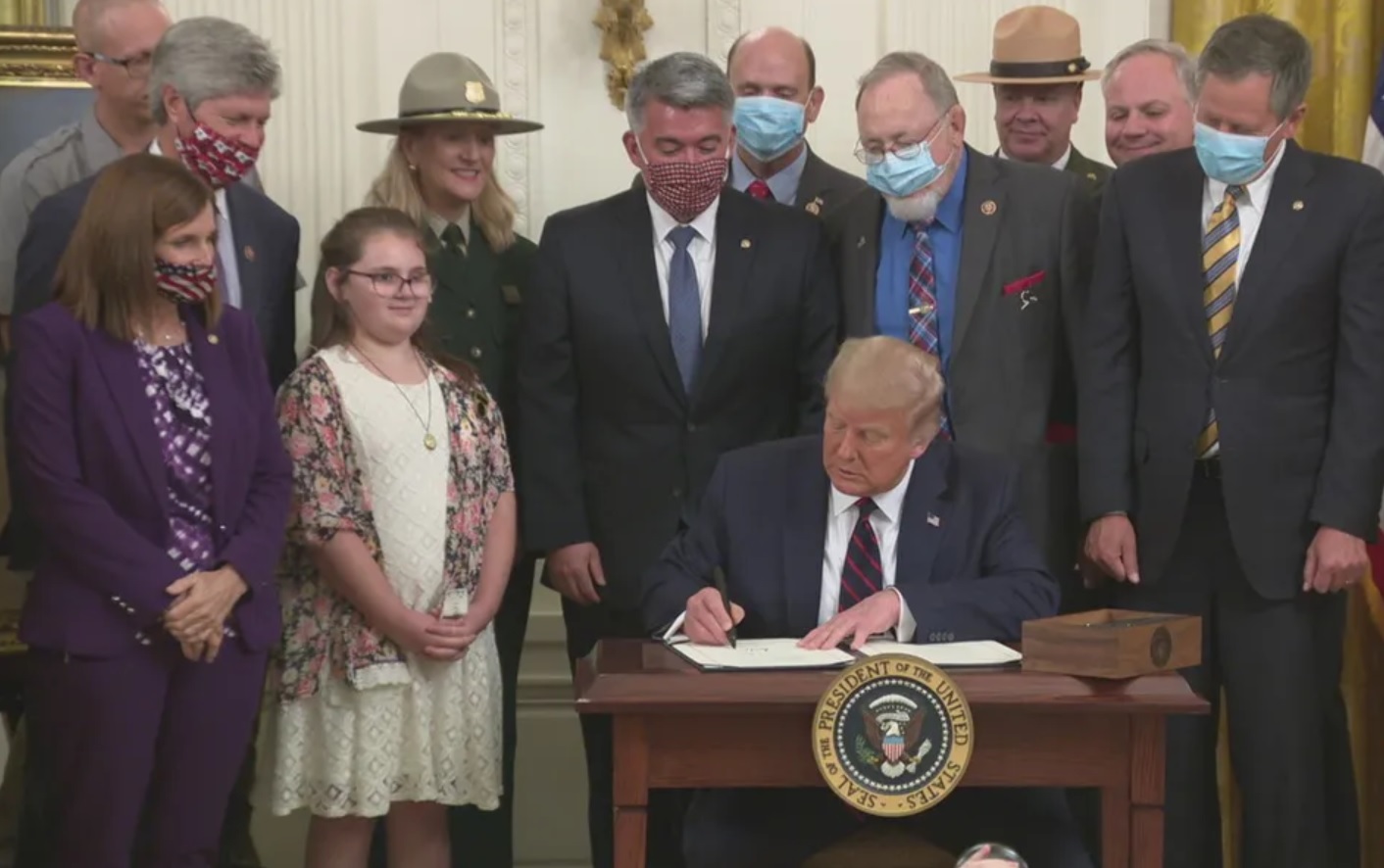 By Oregon Sportsmen Association,
A strong bipartisan Congress has passed one of the most significant outdoor recreation bills in modern history. The Great American Outdoors Act (GAOA) preserves and enhances access to public lands for hunters and other outdoor recreationalists while establishing permanent funding to support infrastructure improvements and advance wildlife conservation nationwide.
In 1964, Congress authorized the Land and Water Conservation Fund (LWCF) at $900 million per year for protection of land, water, and recreational areas. However, only twice in its 55-year history was the full amount appropriated. Seeking to prevent future short-sighted attempts to siphon money for other uses, the GAOA accomplishes what hunters, anglers, and conservationists have been trying to do for decades- permanently fund the LWCF at the full $900 million per year with no cost to taxpayers. Reinvesting royalties from offshore drilling and energy development, this historic law provides up to $1.9 billion per year for five years to ease the back-log of critical infrastructure improvements in our national parks, forests, wildlife refuges, and recreation areas.
Bureau of Land Management and U.S. Forest Service roads and Federal Wildlife Refuge lands have suffered from differed maintenance, often preventing American hunters and anglers from accessing public lands. This Act corrects these issues, and makes improvements that will deliver on the promise of sustained wildlife conservation, public land hunting and recreational shooting through dedicated funding. Additionally, the Act will support Americas heightened interest in recreation and outdoor activity amidst the COVID19 pandemic, while providing up to 100,000 new jobs and giving an economic boost to rural communities.
The passage of the Great American Outdoors Act marks a landmark victory for hunters, who sent tens of thousands of letters to members of Congress, educating them about the importance of Americas public lands. The voices of American hunters have finally been heard. The Great American Outdoors Act preserves traditions of hunting and fishing on public lands for current and future generations.