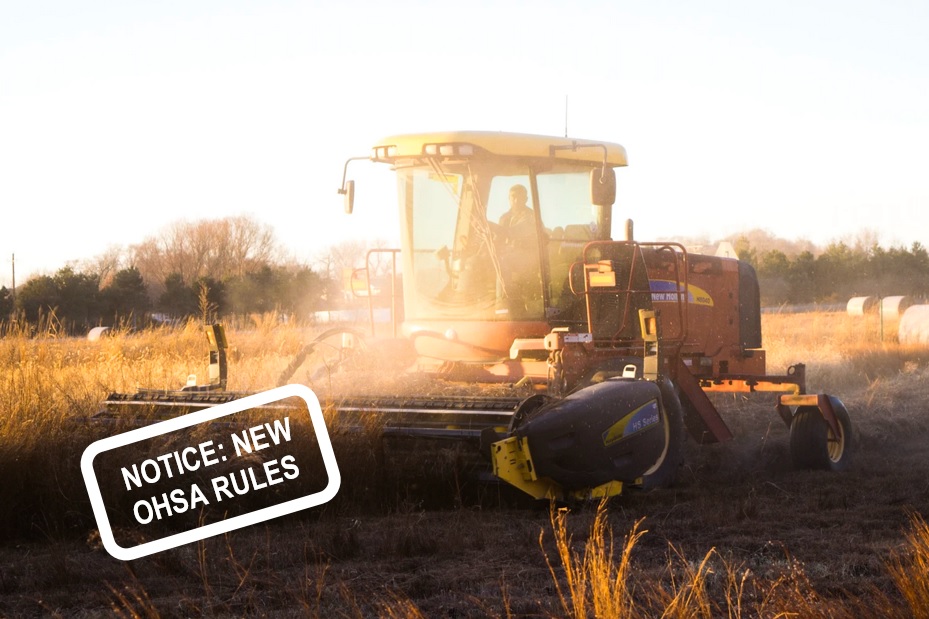 By Oregon Association of Nurseries,
Oregon OSHA has pushed back adoption of a proposed Temporary Rule for COVID-19 for workplaces to allow more time for comment and review. Officials initially targeted Thursday, October 1, but are now shooting for adoption on October 21, with an effective date of November 1.
The draft regulations include many employer mandates intended to prevent the spread of the COVID-19 pathogen. They include distancing requirements, a mask requirement where distancing can't be observed or in rooms of less than 200 square feet, limited vehicle capacities and a mask requirement when transporting workers, a requirement to sanitize surface, a COVID-19 Hazards poster requirement, and a ventilation requirement.
In addition, employers must appoint a distancing officer in their workplace, conduct an exposure risk assessment with employee participation (which must be in writing if the employer has more than 10 employees), provide employee information and training, create a process to notify employees if someone with COVID-19 was present in the workplace, and cooperate with employee testing if the Oregon Health Authority (OHA) deems it necessary.
Of note, employers must reassign workers to duties that don't involve in-person contact if OHA deems it necessary. They must then allow the worker to return to their previous duties at the end of their reassignment, but what happens with temporary or seasonal workers if the season has ended by then is not. Farmworker groups have advocated for the position that the employer should still allow the employee to return.
An 80-hour paid leave requirement for infected or exposed employees was in an earlier draft of the rules. It has been removed.
There are additional requirements for exceptional risk workplaces, which include medical facilities, laboratories and mortuaries.
A series of appendices includes guidance for specific industries. So far, those include retail stores (Appendix A-2), and indoor and outdoor entertainment facilities (Appendix A-5), with more appendices to come.
Oregon OSHA officials have promised the business lobby additional opportunities to participate in stakeholder groups and provide feedback.