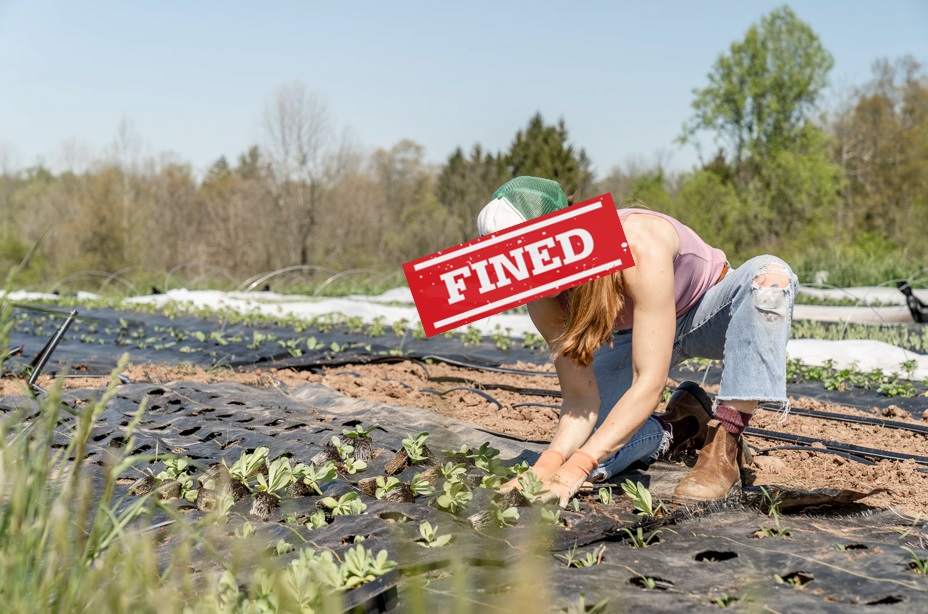 By Oregon Association of Nurseries,
Oregon OSHA has issued 33 citations against 13 farms since June for not following emergency COVID-19-related rules passed in June, the Capital Press reported (subscription may be required). The rules are intended to protect workers against the transmission of the pathogen. The maximum any employer was fined was $600.
Farms have generated relatively few complaints. The lion's share have been lodged against grocery stores, retailers and restaurants.
"From a relatively small sample based on enforcement activity … most farms were substantially in compliance," said Michael Wood, Oregon OSHA administrator. "I think that's a good sign."
Under the rules, farms were required to provide additional portable toilets and wash stations in the field, clean more frequently, keep workers 6 feet apart on the job, keep them masked and distant while transporting them, and implement distancing or protection in worker housing. Gov. Kate Brown allocated $30 million in federal pandemic relief funds to help offset some of the financial burdens on farmers.
The emergency rules are set to expire October 25, but Oregon OSHA is poised to replace them with a temporary standard and, ultimately, a permanent one, both with similar requirements.
"From the start of the pandemic, the industry has been responsive and responsible for the care and safety of customers and employees," Stone said. "Many nursery operations put in motion many of the guidelines weeks ahead of them being formalized by OSHA. We are not aware of any proof of workplace-based infections in the production agriculture sector. Workers who are testing positive for the virus are likely getting it outside of the workplace."