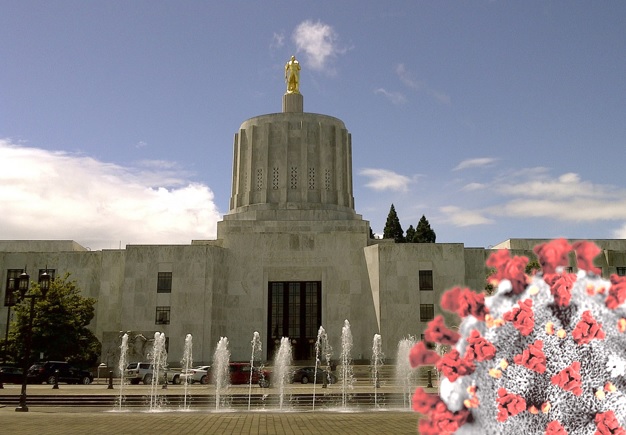 By Oregonians for Food and Shelter
The 2021 Legislative Session is off to a start – a slow and bumpy one. This week the Legislature delayed its opening for two days to avoid any security concerns in the State Capitol during the Presidential inauguration. Once work started Thursday, the state's legislative information system experienced a few glitches and at least one committee meeting video feed went down.
Over the week, OFS has poured through newly introduced bills, met with partners and agriculture and forestry, talked with legislators, and gathered information and intel. We will start the session closely watching several bills implicating pesticides; specifically, a proposal to create a pesticide review panel at Oregon Health Authority (HB 2192), Dept of Ag's proposed update to licensed applicator certification and training requirements (HB 2031), and pesticide restrictions on homes (HB 2409) and schools districts (HB 2406). We will continue efforts to preempt local regulations on ag and forestry practices by opposing (HB 2229), which would allow Josephine County to ban GMO crops. Finally, with recycling emerging as a major theme in 2021, OFS is working with other trade associations on proposed private sector recycling programs for household products (HB HB 2955 and packaging in general HB 2065, HB 2592).
The virtual nature of the 2021 session has not slowed the introduction of bills affecting OFS members. But if the first week is any indication, the bandwidth to consider so many bills and make necessary changes may be limited. Your support and outreach to your legislators on these issues will be critical in the coming months.