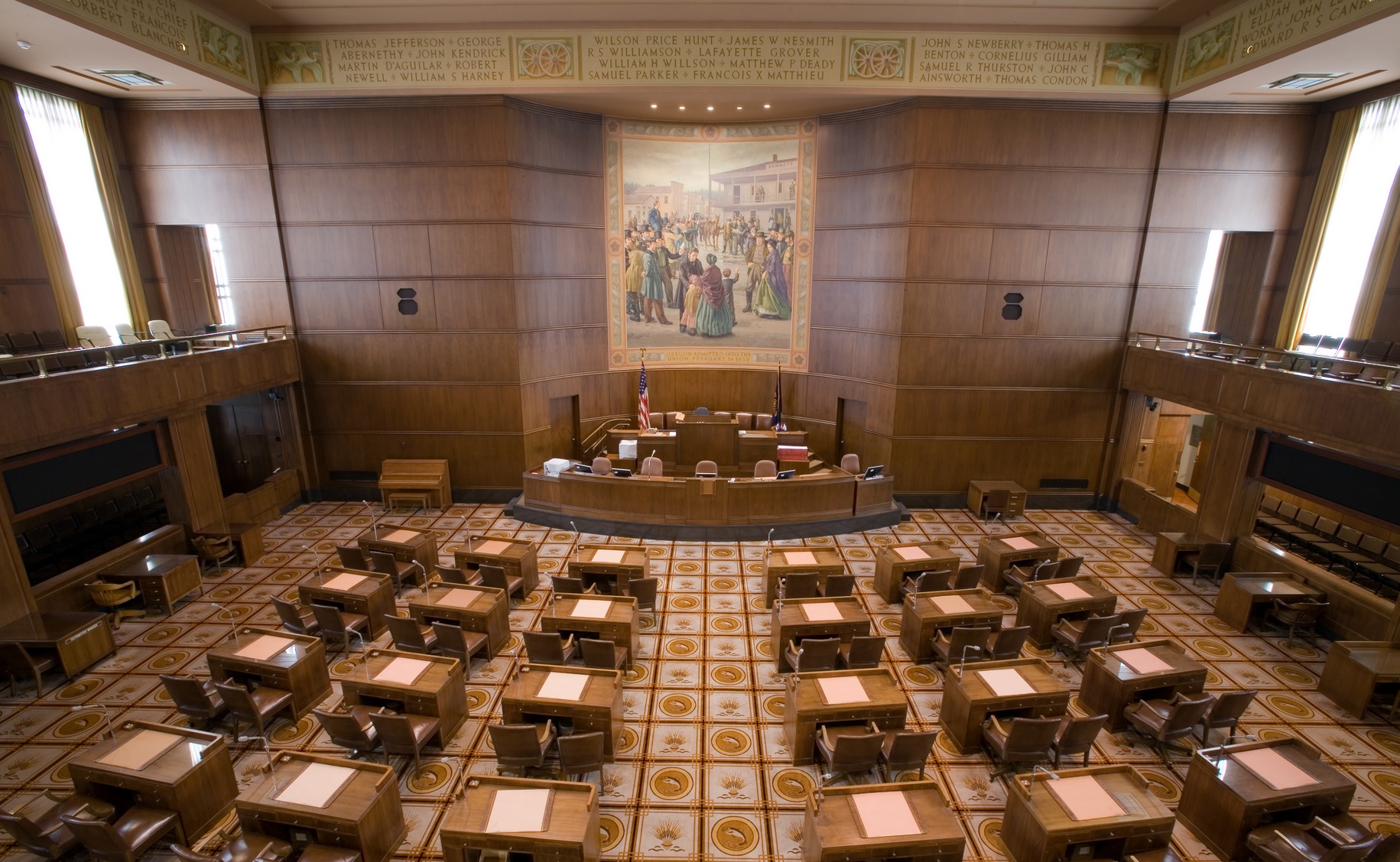 By Oregonians for Food and Shelter,
It has been a long and cold for many Oregonians, with snow and ice causing widespread power outages and damage. Some of our staff and members are still without power and displaced from their homes, and many have experienced costly damage. We have included some resources below for those of you experiencing losses to your operations from this winter storm.
The snow and ice also froze operations at the capitol this week, with House and Senate committee meetings cancelled for the first half of the week. Things are slowly warming up again as the week comes to an end.
Testimony on HB2955 relating to household hazardous waste will continue Monday afternoon in the House Committee on Energy and Environment, where OFS will join the Household Consumer Products Association, the American Cleaning Institute, Oregon Business Industry, and others to testify in opposition of this bill, expanding on our submitted written testimony. OFS is also following four extended producer responsibility bills as part of a broad coalition: House Bills 2065 and 2592, and Senate Bills 581 and 582. The Senate Energy and Environment Committee has an initial public hearing scheduled on February 23 at 1 p.m. for SB 581 and SB 582.
Finally, the House Agriculture and Natural Resources Committee began informational hearings on forest taxation, and hearings will proceed next Tuesday and Thursday, with stakeholder perspectives presented Tuesday, and testimony on some of the tax bills Thursday (HB 2070, HB 2430, HB 2389, and HB 2379). HB 2357 (OFRI) will be heard the following Tuesday. Get engaged by writing to your legislators, and signing up to testify on Tuesday February 25th at 3pm. Please contact Sara Duncan at the Oregon Forest & Industries Council if you need help crafting your testimony or messaging about these bills! [email protected]
We thank all the crews working hard to restore power and repair damage – and here's hoping the weekend brings relief to those still waiting for restoration!