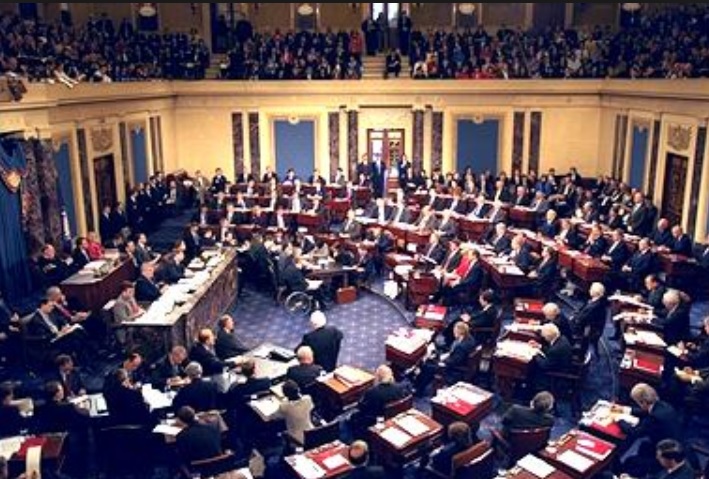 By American Farm Bureau Federation
Through a series of articles we call The State, the American Farm Bureau Federation's Advocacy and Political Affairs team is providing analysis related to "the state of" various aspects related to advocacy and political trends impacting farmers and ranchers and rural Americans.
Advocating for farmers and ranchers with Congress, the White House and numerous federal departments and agencies is the cornerstone of Farm Bureau's work. With few opportunities to engage with policymakers in person in the coming months, Farm Bureau will have to adjust, adapt, and enhance the way we deliver agriculture's message.
Throughout 2020, COVID-19 forced the sudden cancellation of conference and fly-in plans for state Farm Bureaus, compelling farmers and ranchers to transition to virtual and remote options to facilitate engagement with congressional staff and other policymakers. According to several advocacy sources, establishing a virtual or remote advocacy presence has long been considered a best practice, even if it wasn't a high priority and the necessity that it is now.
The efficacy of advocacy in 2021 will fall into two categories: value and volume. How each is used and when becomes key factors for advocates.
Let's start with the value proposition of advocacy. To add value to their engagement with policymakers, advocates should personalize their messages or create an immersive experience. Farmers and ranchers will have the most influence when they use their voices, video and pictures to describe, show, tell and teach.
Virtual meetings with members of Congress and their staff will continue to be the norm in 2021. Much like in-person visits, advocates need to prepare for these meetings to ask effective questions on key issues. Making "the ask" of senators and representative is as important on a Zoom call as it was during an in-person meeting.
Much like virtual meetings, virtual farm tours and video testimonials are a common and effective practice. A virtual or video site tour is an alternative to inviting a member of Congress or their staff to visit a farm or ranch. Farmers and ranchers have important stories to tell about what is happening in their communities. Videos can help put virtual visitors in the middle of the action and help provide lawmakers with much-needed context about how certain issues impact your farm or ranch. Video testimonials leverage advocates' experiences and concerns in a first-person voice. These can be sent to lawmakers and shared on social media to influence and inform.
Volume is the second proposition for advocacy in 2021. And the key to volume is sending email, which is an easy first action for advocates. In this virtual advocacy environment, matched-to-district constituent emails are experiencing a resurgence in importance and necessity.
Another key tactic to reach large numbers of people and influence lawmakers are letters to the editor. Media consumption has skyrocketed these past few months and letters to the editor provide an excellent opportunity for advocates to advance their key positions.
The state of advocacy in 2021 for Farm Bureau is going to require Farm Bureau members to use several proven advocacy tactics for reaching lawmakers in a virtual environment. Despite not being able to physically visit Capitol Hill offices, Farm Bureau Advocacy will continue to engage farmers & ranchers and remain the cornerstone of our effectiveness as an organization.
Cody Lyon is managing director of advocacy and political affairs programs