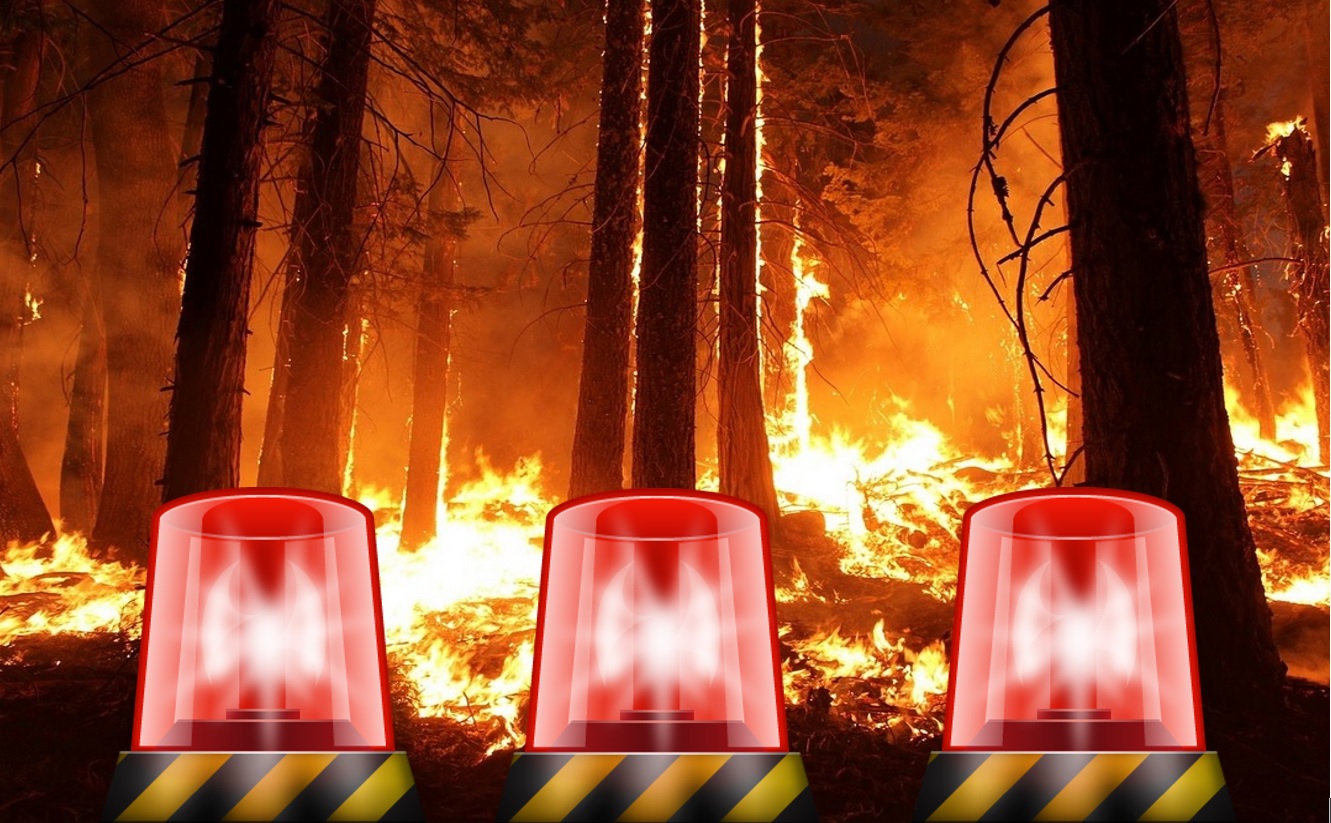 By Healthy Forests, Healthy Communities,
So far we've seen major forest fires from Wisconsin to New Jersey.  An active fire on New Mexico's Lincoln National Forest is being described as a "wake-up call."  Bone-dry conditions elsewhere in the west are stoking predictions of another bad summer.
Wildfires are rising up the agenda in Washington DC.  Lots of bills have been introduced, some of them very promising.  But predictably, lawmakers can't agree on the causes of today's megafires, let alone the solutions.  Is it climate change?  Is it forest mismanagement?
We've argued framing this issue as an "either/or" choice does a disservice, when the real question is, "what do we do now?"  The one thing we can do now is reducing the fuels through active forest management.
This spring, congressional committees have received plenty of painful and emotional testimony from Americans. One that stands out came from Dave Daley, an animal science expert and rancher from California. Last year, he lost most of his cow herd in the North Complex Fire that burned more than 300,000 acres.
"Until you experience that, it's really difficult for me to explain the devastation that occurred. Not only was my cow herd destroyed – the legacy of my family, my home, the entire ecosystem in the Plumas National Forest was devastated."
"The consequences of poor management, of poor adaptation to changing conditions has brought us to a place where we need swift, decisive and strategic intervention to interrupt the current fire cycle that perpetuates the negative impacts of drought, fire, loss of diversity, decrease in watershed health and more. We must do better, and often the question is 'How?' It is the 'how' that has been politicized. Those who want to protect the forests, rangelands and grasslands have sought to do so at any cost. That protection has too often meant preservation, which limits human interaction in an effort to keep the ecosystems pristine. But that's not how nature works."
Recent stories from California illustrate the real challenges facing our communities:
From NBC News:
"In neighboring Berry Creek, an entire town was destroyed and at least 14 people were killed in September in the Bear Fire. Two years before the fire leveled Berry Creek, the community had been selected to receive an $836,000 state grant to prune vegetation and clear fuel from potential fire spots, The Associated Press reported. But the forest management project was never completed because of red tape over vegetation thinning and pruning projects near two areas that became ground zero for the larger North Complex Fire."

From the Record Searchlight:
"It's been more than two years since California forestry officials and the McConnell Foundation announced plans to perform fuel hazard reduction work on 1,200 acres west of Redding in the area where the Carr Fire burned in 2018. But instead of clearing out trees and brush that could fuel the next fire west of Redding, no work has been done. Instead of crews clearing out dead trees and brush, the project has been bogged down in 'administrative' paperwork to get approvals from state and federal agencies."

From GV Wire:
Unite the Parks, Sequoia Forestkeeper, and Earth Island have sued in the Eastern District Court of California in Fresno to stop 45 planned projects ranging from logging, chipping, burning, and hazard tree felling. Many of the planned projects are in the Sierra National Forest, which was the site of the Creek Fire – the single largest wildfire in California history at 379,895 acres before being contained on Dec. 24, 2020… Fresno County Supervisor Nathan Magsig, whose district encompasses a large part of the Creek Fire burn area, says seeing the devastation firsthand gives him a different perspective. "All you have to do is look at the devastation and damage that the Creek fire caused in areas that were un-managed and look at those areas that were managed," said Magsig. The supervisor said that the managed areas suffered much less damage: "That is your evidence."
U.S. Forest Service Chief Vicki Christiansen also told congressional budget writers her agency needs to more than double the pace for forest management activities to address severe wildfires.  "We have to do a paradigm shift, quite frankly," Christiansen told the Subcommittee on Interior and Environment. "We have to treat more acres and up our game."
Upping our game means addressing the regulatory barriers, obstruction and litigation that is failing our public forest lands and communities. Will lawmakers listen, and act?