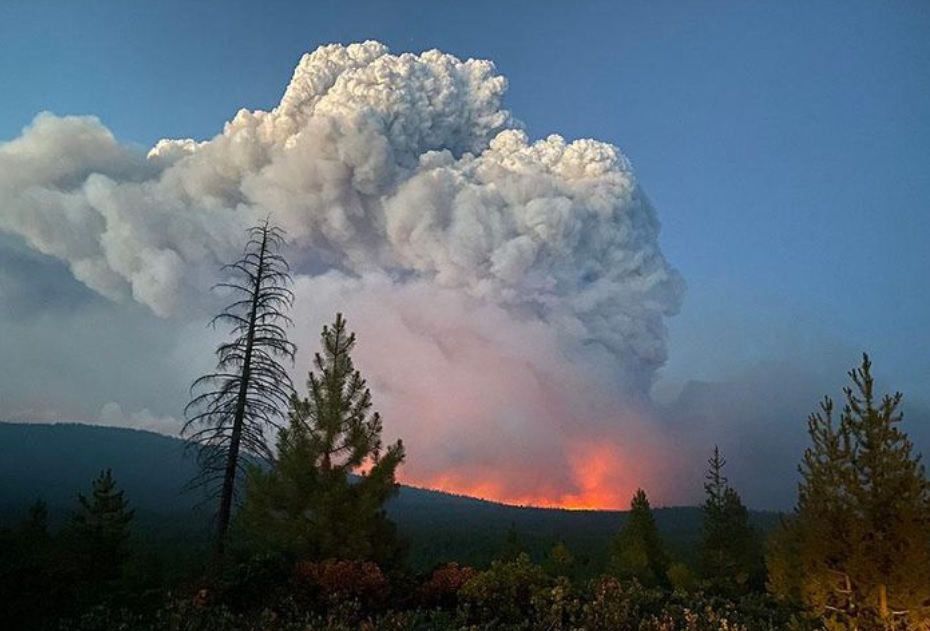 By Natural Resource News Note,
The largest fire in the country right now is in Southern Oregon. Called the Bootleg Fire, it has already burned more than 200,000 acres — twice the size of Portland.
As of Wednesday, flames were threatening close to 2,000 dwellings. Nearly 400 of those homes have been ordered to evacuate, officials from the Oregon Department of Forestry said.
Coming in the midst of record-shattering temperatures across the West, the Bootleg Fire has been stoked by hot, dry, windy weather and vegetation desiccated by prolonged drought – a combination that has accelerated the spread of the flames, officials said.