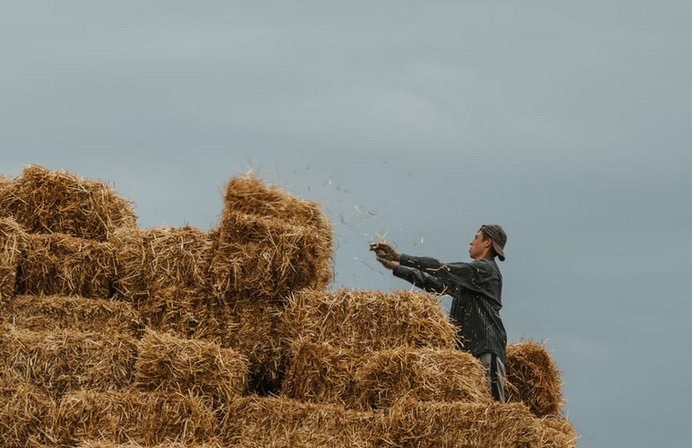 By Natural Resource News Note;
Drought, water shortages, a summer heat wave, and supply chain issues curbed the profit for Central Oregon farmers so much that some may sell their land.
Farmers saw production cut by tens of millions, according to Mylen Bohle, agronomist for Oregon State University Crook County Extension Service. With rainfall 60 percent to 70 percent below normal, he said, water districts curtailed water allocations for irrigation by as much as two-thirds, which led to lower crop yields. Bohle said one hay grower could irrigate only 75 of his 200 acres, and after temperatures soared above 100, saw his yield drop to three-fourths of a ton compared with his normal 2 tons, according to the Bend Bulletin,
Jeff Whitaker of Whitaker Farms LLC, who has grown hay since 1981, said lack of access to water forced him to cut in half the acreage he planted in hay and switched to growing crops that require less water.
Central Oregon's Crook, Deschutes, Jefferson, and Lake counties have 947 farms, with hay farmers there representing 0.9 percent of the state's gross domestic product, but field crops made up 40 percent of all agriculture sales in 2017, according to a USDA report.