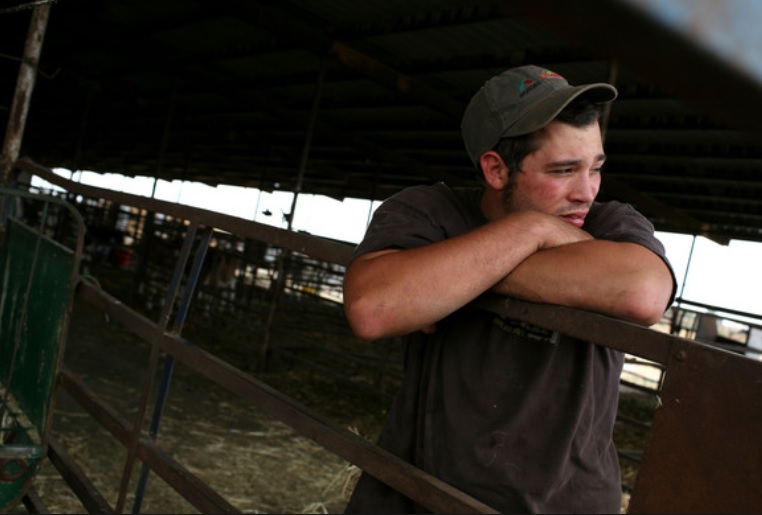 By American Farm Bureau Federation,
As lawmakers prepare to write the next farm bill, the American Farm Bureau Federation is sharing stories of its importance to agriculture. Micheal Clements shares more on how the safety net included in the farm bill keeps farmers farming.
Clements: The importance of the farm bill may be well known, but for Marieta Hauser, in years like this one, it's what keeps her farm in business. The Southwest Kansas farmer says the safety net within the farm bill is critically important.
Hauser: For us on our farm, we've been experiencing pretty severe drought. And the farm bill has a crop insurance program with it, and it's a public-private partnership, and that allows us to be able to continue to farm when we have a drought like we have this year on the farm where we weren't really able to harvest any wheat, that helps cover some of the costs of what we put into the ground, so that we're able to continue to farm.
Clements: And, she says, the commodity programs provide crucial research and promotion programs.
Hauser: The commodity programs support the things that we're growing and the things that the people in the United States and around the world are eating, the food and fiber and the fuel. There's research dollars that go into it. All of those things help strengthen us on the farm and help secure our ability to make a living on the farm and the food security that we need in the United States.
Clements: She encourages all farmers to get involved in the 2023 farm bill legislative process.
Hauser: I would encourage everyone to get active with their local Farm Bureau and attend any listening meetings that they have, get involved and let their voice be heard about what we need to see in this 2023 farm bill.
Clements: Micheal Clements, Washington.
Editor's Note: This episode of Newsline is Part 1 of an ongoing series on the importance of the farm bill. Each week, Newsline will feature the story of a farmer, rancher or member directly impacted by farm bill programs. Learn more about the farm bill here.