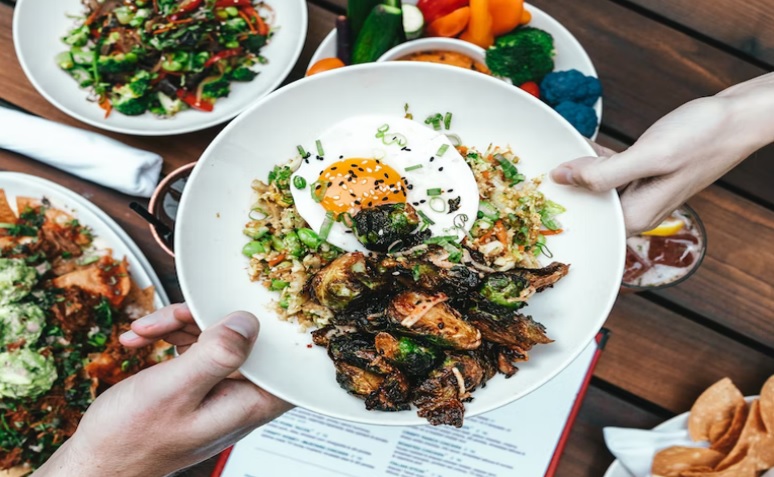 By Togather Restaurant Consulting
Guest submission for Oregon Restaurant & Lodging Association,
Sustainability is a growing force on the hospitality industry's horizon. More and more customers are gravitating towards businesses that advocate for greener practices. In fact, a recent study found that 58% of consumers heavily consider the ecoconsciousness of a business when making purchasing decisions. This number represents a viable opportunity to make greener changes and gain a profit while doing so. In fact, most of the aforementioned consumers are Generation Z. By tapping into this market, we can cater to a growing group of young people whose buying power is only becoming stronger. By neglecting this demographic, we potentially lose a large percentage of market share.

There is a common misconception surrounding the accessibility and affordability of going green. Afterall, it's no secret that compostable paper goods, organic produce, grass fed beef, or free range chicken can get pricey. While the short term cost may seem overwhelming at first, it pales in comparison to the long term cost of potentially losing customers that view this as their primary motivation to patronize a local business. Many studies have shown that Millennials and Gen Z choose restaurants based on sustainability factors and will actively choose to avoid establishments that do not embrace eco conscious practices. Therefore, neglecting to implement these values, and cater to these demographics, will affect your bottom line.

Monitoring food waste is the most cost-effective way to step into the sustainable future. Food waste and food production are the main contributors to a restaurant's carbon footprint. Restaurants are being encouraged to make choices that positively impact the environment. Not only on their menus, but across the supply chain. Monitoring your food usage, honing your ordering guides so you never purchase more than what you need, and making informed decisions based on the current market, are all great first steps towards sustainability. However, this system works best in tandem with vendors who are also sustainably-minded. In order to provide more transparency to consumers, methods such as sustainable sources, clean ingredient-shopping, and ethical production serve to create a foundation of sustainability. This foundation serves as a catalyst to propel younger demographics to use their buying power, which currently sits at a staggering $140 billion.
 
Many operations are turning to their own backyards for resources. Some of the most successful restaurants in the sustainable market are implementing homegrown produce. This can be as simple as raising your own lettuce, maintaining a small hydroponic herb garden, or canning their vegetables to be used year-round. These practices lend a sense of nostalgia and connectivity to the Earth that Millennials and Generation Z strive to protect. Small businesses have an advantage because corporate establishments do not have the capacity to tap into the level of connection that locally-sourced produce can provide.

When it comes down to it, the consumer wants to feel good about their choices and what they put into their bodies. Creating a tangible relationship between humans and what nourishes them builds trust. This trust is founded upon knowledge that the establishment you patronize cares. Consumers are willing to pay well to have the peace of mind that comes with this knowledge. While making this transition could feel daunting or overwhelming, the price paid upfront is small in comparison to future profitability. Caring about the future and our planet is a driving force for Generation Z. Tapping into their initiative will not only benefit us environmentally but will build lifelong relationships that profit us all.
Kate Ratledge, Togather Restaurant Consulting
This guest blog was submitted by Togather Restaurant Consulting. For more information on guest blog opportunities, contact Marla McColly, Business Development Director, Oregon Restaurant & Lodging Association.