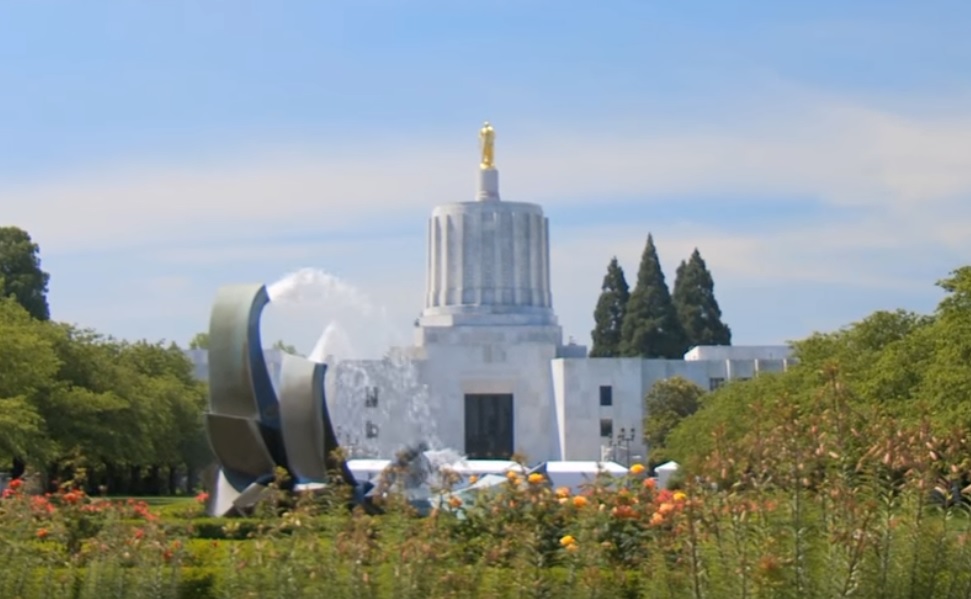 By Oregonians for Food and Shelter
The Legislature started its work this week with the official introduction of bills, session on the House and Senate chamber floors, and committee hearings. So far we've seen around 2,000 of the 3,000 or so bills we expect to be introduced this session. We'll continue to see bills released each week, up until the deadline on February 21st. In the meantime, OFS staff is working to get to know new legislators and educate them about OFS and our mission.
OFS was in on the action early this year! The House Agriculture, Land Use, Natural Resources and Water Committee invited OFS to present an informational hearing on the first day of Session, as committee members considered introducing our farmworker outreach bill, HB 3098. OFS Executive Director Katie Murray did a great job describing the need for increased outreach and education through the Pesticide Analytical Response Center, and the committee expressed interest in the concept. We expect HB 3098 to be set for a public hearing in the next week or two.
With just one week in and around two thirds of the bills out, we have not seen too many bills of critical concern…yet. We are already starting to discuss specific bills with our agriculture partners during weekly "Ag Lobby" meetings, and have had initial discussions with OFS member groups regarding bills with problematic language related to a variety of issues that OFS members care about, from pesticides to biotech.
Important 2023 Session Deadlines
• February 21st: Last day to introduce bills
• March 17th: Last day to post a work session (doesn't apply to Rules, Revenue, or joint committees), bills without work sessions die after this date
• April 4th: Last day to work a bill in its chamber of origin (same committees exceptions apply), must be sent to Revenue or Rules
• May 5th: Last day to post a work session in 2nd chamber (same committee exceptions apply)
• May 19th: Last day to work a bill in 2nd chamber (same committee exceptions apply) then goes to Ways & Means
• June 25th: Constitutional Sine Die