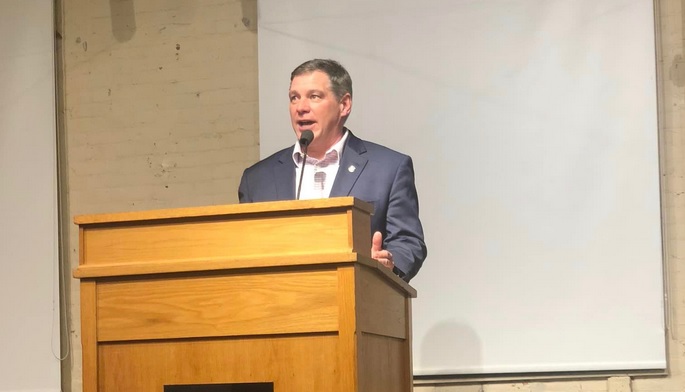 By State Representative Jeff Helfrich
SALEM, OR – Today, the House Committee on Housing and Homeless advanced HB 2001, a housing package that included $5 million in funding for agricultural workforce housing, a priority for Vice-Chair Jeff Helfrich (R-Hood River).
Representative Helfrich released the following statement:
"I appreciate the bipartisan work that has gone into this bill. I am proud to have played a small part in making this bill a reality, especially on agricultural housing. These funds have the potential to help the orchards and farms in my district provide safe housing to farmworkers. This funding signals to our rural and agricultural communities that they are included in this housing package. This provision is a small yet important step in that direction and is a welcome addition to a larger housing policy debate and program.
"This bill is not the end of our work; it is a good start that the Committee and the Legislature can build on. Many of my colleagues and I still have concerns that we have not done enough to make it easier for builders to quickly and affordably construct the 36,000 housing units needed annually to meet our state's housing demands. HB 2001 simply does not significantly reduce the red tape or overall costs to develop more housing supply.
"I look forward to continuing our work with the Legislature and the Governor's office and am optimistic about the substantive policy debates and future discussions we can have about additional housing issues to supplement the work done in this package."
The package would fully fund the Governor's $130 million request from the Legislature to act on housing affordability.
HB 2001 cleared the committee on a bipartisan vote and now heads to the Joint Committee on Ways and Means for a complete financial analysis.