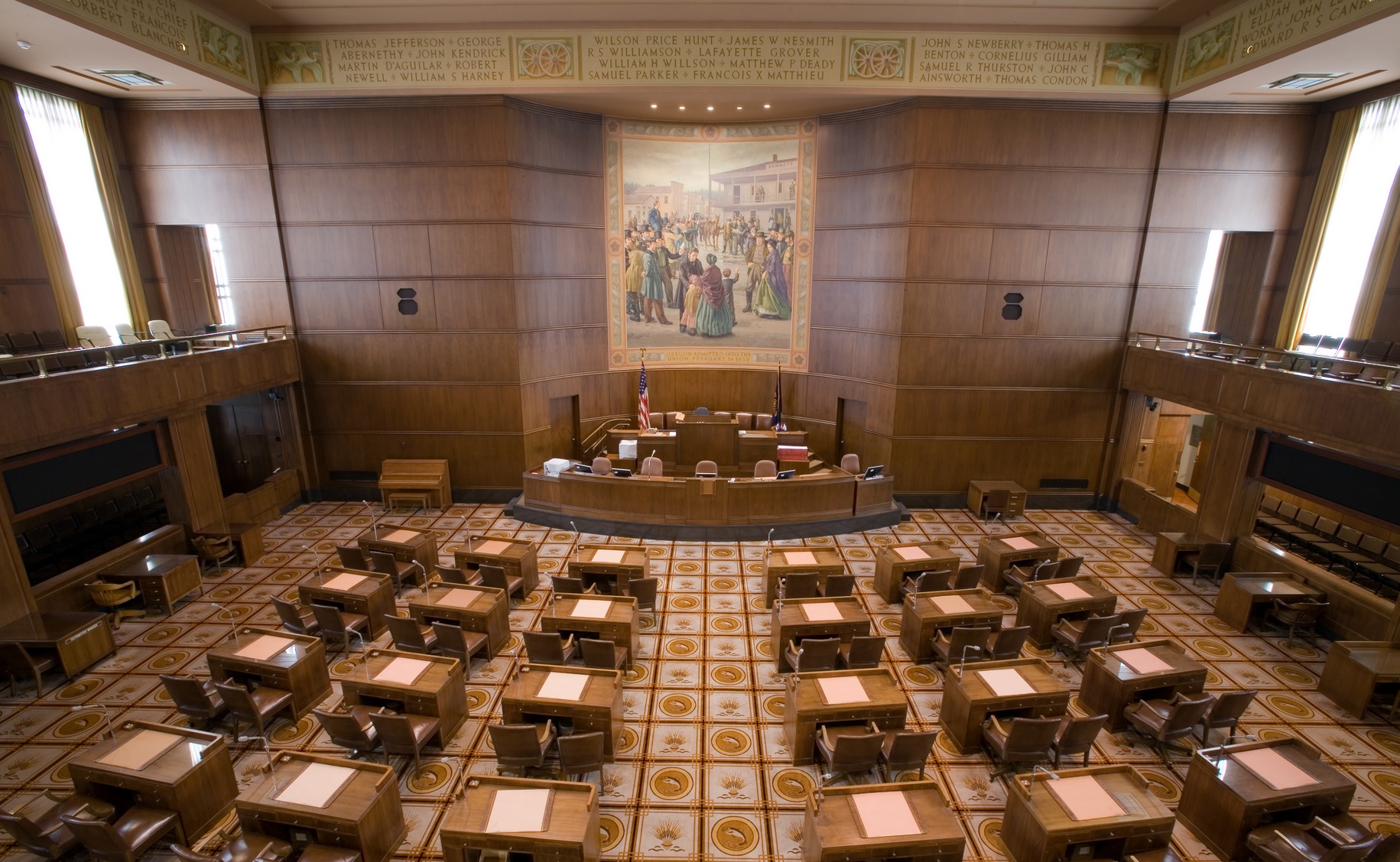 By Oregonians for Food and Shelter,
Last week has been a busy one in Salem as the last few hundred bills are rolling out and legislators are busy reviewing, amending and voting on bills in committees. The deadline to pass bills out of their first committee is just a month away now, on April 4th.
Last week, OFS testified in support of SB 899 which would provide much-needed funding to the Invasive Species Council. We also joined many natural resource partners who are advocating to bolster funding for OSU Extension Services (SB 458). OFS continues to meet with legislators and stakeholders to improve the soil health initiative bill, HB 2998. Packaging is also an issue for several of our members, and we had a chance to speak with Senate Energy and Environment Chair, Senator Janeen Sollman about our concerns with SB 544 and the current implementation of Oregon's "Recycling Modernization" program. We joined a coalition of organizations opposing SB 803, which would phase out petroleum diesel within seven years, without a plan for increasing the supply or infrastructure for renewable diesel.
Proposed permanent restrictions on canola in the Willamette Valley have generated plenty of conversation amongst legislators, our partners, and our members. SB 789, would make permanent the 500-acre cap in the Willamette Valley Protected District, is scheduled for a hearing next Wednesday morning in Senate Natural Resources. OFS will continue to advocate for coexistence across crops and producers rather than asking legislators to prioritize some crops or types of production over others, which sets a dangerous precedent.
Finally, Monday at 8 AM, the Senate Natural Resources Committee will hold a hearing on amendments to SB 85 – the confined animal feeding operations (CAFO) bill. This bill would place a moratorium on new CAFOs and prohibit renewal of permits or upgrades for a significant number of Oregon's feedlots, dairies, egg and chicken farms and other operations. If you'd like to support our farmers and ranchers and send a message to legislators that we do not need them questioning this highly regulated industry, please sign up to testify on Monday at 8 AM hearing or submit written comments. Tell legislators to recognize the current programs regulating CAFOs, and to protect our local farms and food supply by supporting a thriving agricultural sector that includes all types and sizes.