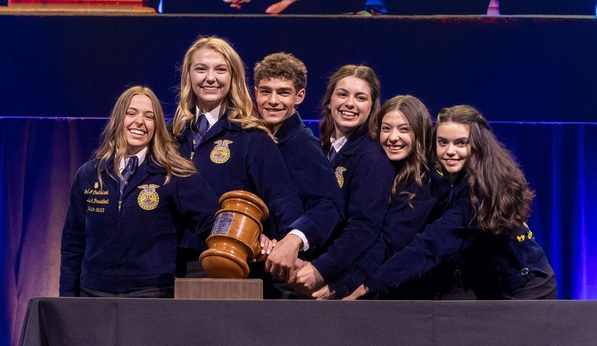 Natural Resource News Note,
More than 2,500 high-energy young people eager to learn about leadership, debate, business, and animals gathered at the Deschutes County Fairgrounds in Redmond recently for the Oregon Future Farmers of America State Convention.
FFA, which boasts 15,000 student members in Oregon, today goes far beyond cows, plows, pigs, chicks, and lambs and horses, according to KTVZ. The state convention offered students the chance to engage in teamwork, leadership training, and intellectual debates through 29 career development events.