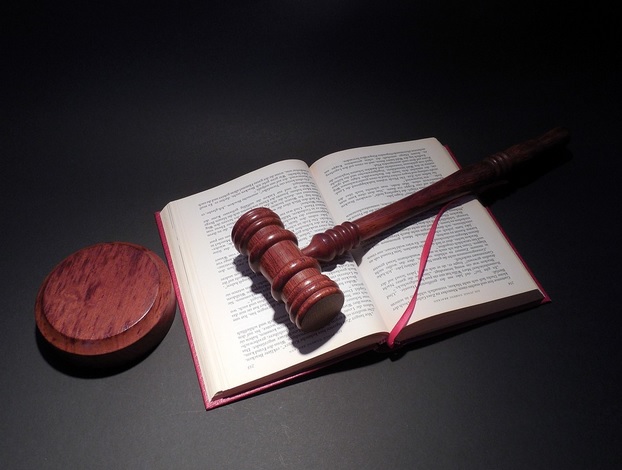 By US Attorney, Oregon District
Press Release,
MEDFORD, Ore.—On July 17, 2023, a family-owned dairy located near Grants Pass, Oregon, pleaded guilty and was sentenced in federal court for violating the Clean Water Act by negligently discharging cow manure into a nearby creek and river.
Noble Marital Trust dba Noble Family Dairy pleaded guilty to one count of negligently discharging a pollutant in violation of a National Pollution Discharge Elimination System (NPDES) permit and was ordered to pay a $25,000 fine.
"By disregarding the maximum number of cattle allowed by its waste management permit, the Noble Family Dairy caused significant environmental harm to two waterways shared and enjoyed by countless Rogue Valley residents and visitors," said Nathan J. Lichvarcik, Chief of the U.S. Attorney's Office Eugene and Medford Branch Offices. "Our nation's environmental laws exist to protect human health and the environment, and we will continue working closely with our partners at EPA to hold accountable anyone who violates them."
"This defendant's actions caused the discharge of manure into the Applegate River and Caris Creek, causing significantly elevated levels of E. coli in the water," said Acting Special Agent in Charge Benjamin Carr of EPA's Criminal Investigation Division in Oregon. "EPA and its partners will continue to protect the waters of the United States from illegal pollution discharges that contribute to serious health problems and put our communities at risk."
According to court documents, Noble Family Dairy is a commercial dairy consisting of a farm and large concentrated animal feeding operation located approximately 13 miles southeast of Grants Pass off Oregon Route 238. In early 2019, the dairy had 130 more head of cattle than it was permitted under its state-issued waste management plan permit causing its manure lagoons to fill more rapidly. As a result, dairy operators applied manure to its fields throughout the rainy season and dug a trench to capture the runoff. In late February 2019, heavy rainfall and flooding caused the dairy's runoff trench to fail and discharge manure into Caris Creek and, ultimately, the Applegate River.
In March 2019, an inspector from the Oregon Department of Agriculture (ODA) visited the dairy and observed that the trench had been repaired but had as much as 18 inches of solid manure collecting in places. The inspector further observed what appeared to be islands of solid manure in Caris Creek and manure visibly discharging from the creek into the Applegate River. Despite these illegal discharges and the trench's recent failure, the dairy continued applying liquid manure to its fields.
On April 19, 2023, Noble Family Dairy was charged by criminal information with one count of discharging a pollutant in violation of a NPDES permit, a misdemeanor crime under the Clean Water Act.
This case was investigated by the Environmental Protection Agency Criminal Investigation Division (EPA CID) with assistance from the Oregon Department of Environmental Quality (ODEQ) and ODA. It was prosecuted Judith R. Harper, Assistant U.S. Attorney for the District of Oregon, and Gwendolyn Russell, Special Assistant U.S. Attorney for the District of Oregon.
Manure and wastewater from dairies and other concentrated animal feeding operations have the potential to contribute pollutants such as nitrogen and phosphorus, organic matter, sediments, pathogens, hormones and antibiotics to the environment.
If you witness an environmental event that may lead to an immediate threat to human health or the environment, please call 9-1-1. After alerting local emergency authorities, please also report incidents to the EPA's National Response Center by calling 1-800-424-8802.