August 31, 2012 --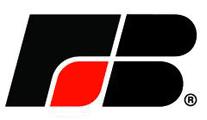 By American Farm Bureau Federation
How can net farm income set a record considering the severity of the drought? AFBF Economist Todd Davis explains in this report from AFBF's Johnna Miller & American Farm Bureau Economist Todd Davis.
Miller: The U.S. Department of Agriculture is projecting record-setting net farm income for 2012.

Davis: The most recent estimate actually shows net farm income increasing about 4 percent from last year. I think the greatest surprise is this is a massive drought and a lot of people that are not involved in agriculture would be shocked to think that a drought and net farm income increases go together.
Read the full article and discuss it »