November 30, 2015 --
By Rick Sohn, PhD
Umqua Coquille LLC
Last month's uncertainty for producers continues, but for homeowners and homebuilders, it could be a nice opportunity. Homebuilding is up, interest rates are down, and products are cheap. The weather is uncertain. Recent trends of lumber, home construction, and housing markets, are compared to 2006.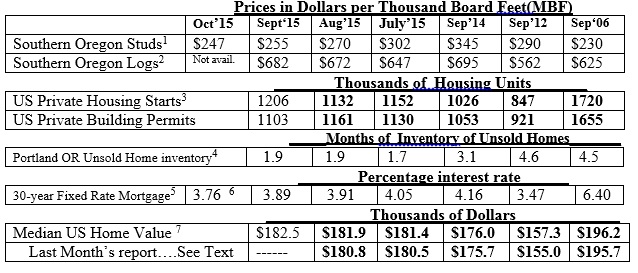 Interpretation and Looking Ahead.
Last month was a dismal report. This month will be different, in part.
Read the full article and discuss it »