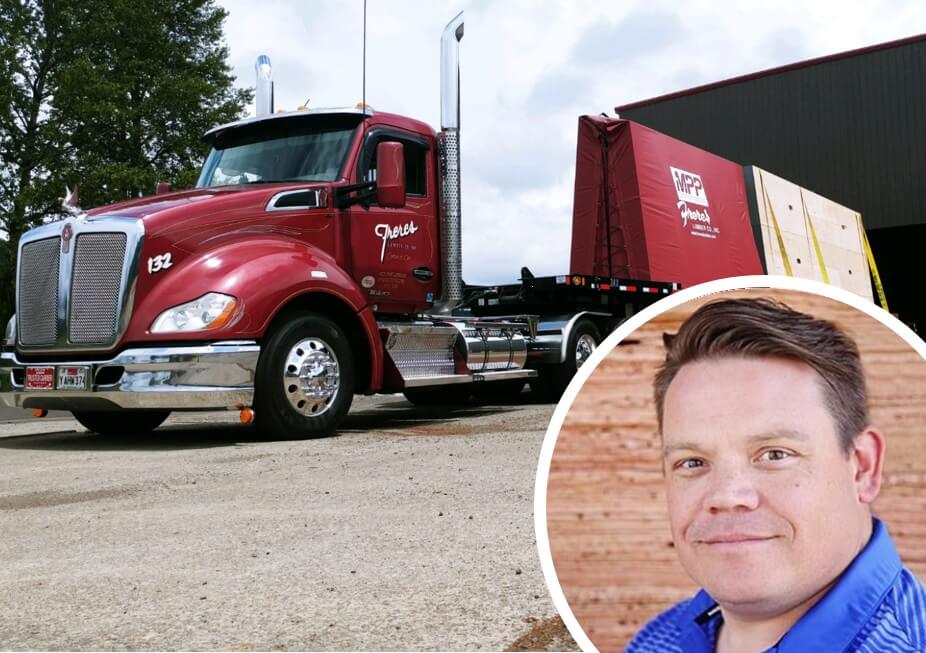 This month, the Oregon Transformation Newsletter, published a series of interviews with Oregon CEOs about their efforts in the coming months to keep their workforces whole and their companies intact. We plan to publish a series of articles highlighting excerpts from those interviews:
Tyler Freres, Vice President of Sales, Freres Lumber
If you are a business owner, how financially capable is your business of surviving this pandemic crisis? What measures have you taken to keep your workforce whole? Do you plan to hire back your staff, or will you be able to keep your workforce relatively whole through the crisis?
We can survive the crisis as long as the government doesn't institute measures that cause lasting harm to the free market system. Small business can't be asked to bear all the burden of paid sick leave or family medical leave without the sales and revenue to support those measures. As for measures to keep your workforce whole? Our business encourages social distancing by virtue of running work centers for production. There are very few jobs in our facilities that require people to work near or in close proximity to another. We have shut down all lunch rooms and insisted that all employees take lunch and break outside or in their vehicles. Positions that allow work from home have been allowed to do so. We have had difficulty finding employees in the last two years. We have continually run facilities short-handed. We would actually hope to hire employees now if we weren't concerned that potential government regulations wouldn't expose us to additional costs through immediate paid sick leave or if we had any certainty that imported products wouldn't deprive us of the limited markets that are available. It would be beneficial if potential employees realized the importance of the benefits provided by employment in manufacturing, such as short-term disability, life insurance, unemployment, profit-sharing programs, solid health care, and 401(k) contributions. These things matter much more in times of crisis compared to what an hourly wage without benefits means. As a company approaching 100 years in operation, we try to take a longer term view.
In the last two decades, Americans have been through 9/11, the 2008 financial crisis, and now we face this global pandemic. How much worse is this crisis? How are you personally dealing with your own anxiety?
This crisis is unique in the speed in which it arrived and to the scope of government intervention shutting down the free market system to minimize contagion. Businesses need to know the long-term goal to understand how to operate their businesses going forward. The financial crisis was bad, but the markets still operated and we adjusted to the available business. We currently have no idea when contractors will be allowed to build, when distribution yards will ship product, and when the housing market will return. Prior to the coronavirus, we were optimistic that 2020 was shaping up to be a very positive year.
It is hard to see the anxiety among the people we work with when someone goes home with an illness as the immediate assumption is that it is the next case of a deadly contagion. So far, all illnesses have been either seasonal flu or other ailments, though that will probably not always be the case. It alleviates anxiety for me to go to work and continue business as we can, although with more hand washing and an attention to keeping distance from people. It is helpful to understand that the people who are working with you need the next paycheck and work is an essential part of what we all do.
What's the most surprising response to this crisis that you've seen either from friends and family, local and state government, or the federal government? What's the most disappointing response that you've witnessed? What's the most inspiring response that you've noted so far? What is uniquely positive and American about our united response?
I am encouraged by seeing people walking around town, visiting grocery stores, and continuing their daily lives, albeit with additional caution. I appreciate those who have taken additional effort to patronize local restaurants and businesses to keep them afloat. We need to contribute what we can to local businesses if we want to emerge from this crisis in a world that looks like what we had before. What's the most disappointing response I've witnessed? The expedient action for the government is to destroy our economy for the sake of the common good, but the government bears no real cost for their actions. My hope is that the Oregon government realizes the true importance of businesses. That continued increased taxation and costs to Oregon businesses limits the options for businesses to respond to external events. The Oregon legislature implementing delays or eliminating taxes, fees and regulations already legislated should be seen as what they are, anti-business measures whose damage would have lead to the same result although in a longer period of time.
I am encouraged by the local businesses doing what they can to survive. It shows you how each business builds upon another for mutual economic activity.
If you would like to read the entire interview, click on this link at The Oregon Transformation Newsletter: