October 31, 2012 --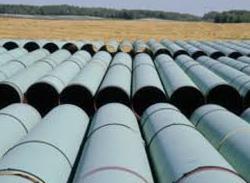 Oregon Court of Appeals upholds Clatsop County's right to reject pipeline
By Natural Resource News Note:
The Oregon Court of Appeals rejected a motion to force Clatsop County to allow Oregon LNG to build 41 miles of pipeline through the county. The pipeline would carry liquefied natural gas to a proposed export terminal in Warrenton, near the mouth of the Columbia River.
In November 2010, the Clatsop County Board of Commissioners approved a request from Oregon LNG to build the pipeline, but in March 2011, a newly elected board reversed that decision. Oregon LNG filed a motion with the Clatsop County Circuit Court challenging the board's right to reverse itself. The court rejected that motion, and Oregon LNG then filed with the Court of Appeals.
Read the full article and discuss it »