May 30, 2018 --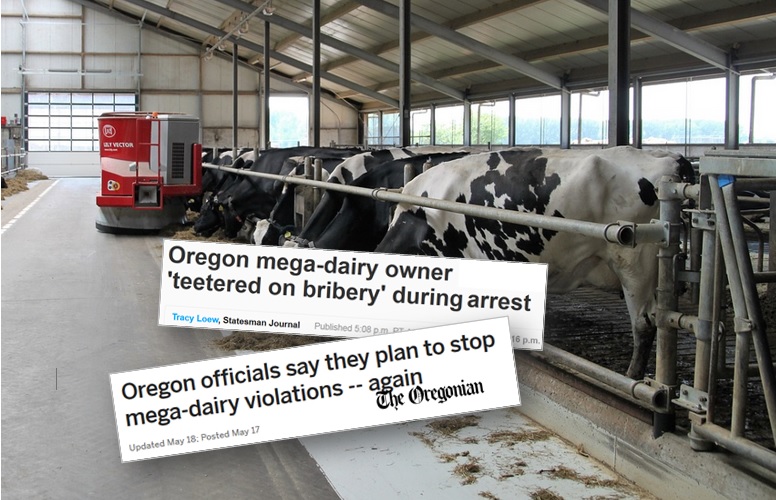 By Oregon Family Farm Association,
For more than a year, the state of Oregon has tried without success to force the owner of Lost Valley Farms in Boardman, the state's second-largest dairy, to comply with environmental and agricultural permits.
Since the mega-dairy, permitted for 30,000 animals, opened in April 2017, it has repeatedly failed environmental inspections by improperly disposing of overflowing wastewater and waste, such as allowing a container holding dead animals to leak. The state has issued four citations and fined the dairy $10,640, according to an article last month in The Statesman-Journal.
State officials sued in February to close the 7,288-acre dairy over concerns that mismanaged handling of manure and wastewater jeopardized the safety of nearby residents by potentially contaminating groundwater and both city and private wells. The dairy's spokeswoman Andrea Cantu-Schomus said overruns of wastewater and manure have not affected groundwater, according to The Oregonian.
Read the full article and discuss it »