January 30, 2015 --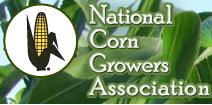 By Cindy
National Corn Growers Association
Not to sound like a lunatic but it may be entirely possible, maybe even likely, the American public will be begging for a return to $3.60 gas in the near future.
I know it sounds crazy, but if you are following the public debate you can already see the discussion heating up to argue the true implications of today's bargain basement petroleum prices. The euphoria consumers and market analysts alike were experiencing a few weeks ago is wearing off like a cheap wine hangover.
One big concern is that near term economic gains in the US related to cheaper fuel may be overstated and ultimately result in deflation and a global economic slowdown.
Read the full article and discuss it »